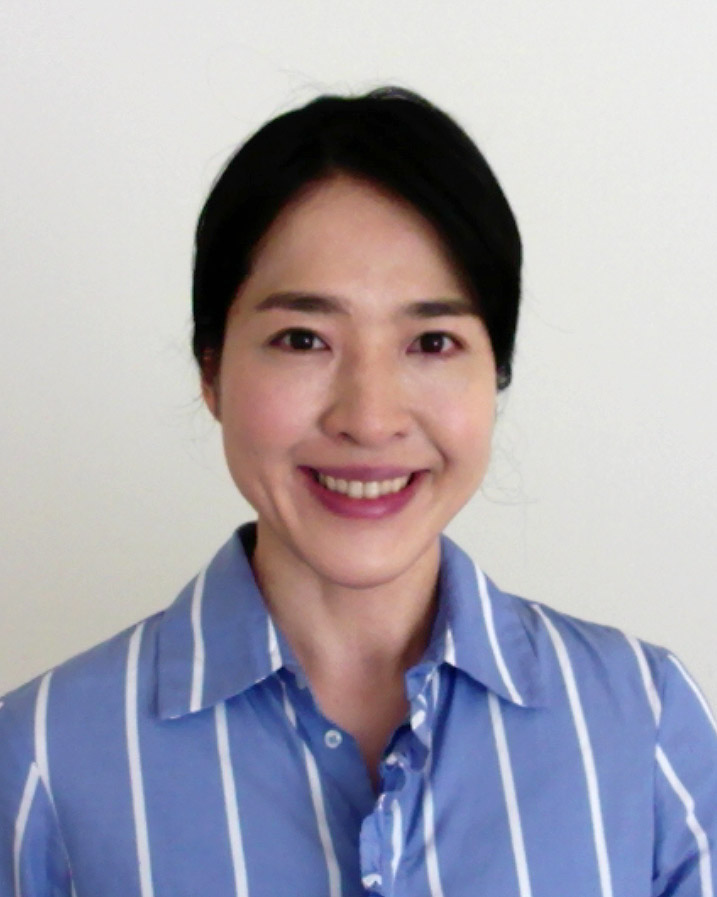 As a Board-certified periodontist, Dr. Rei Sekiguchi is highly skilled in placing implants and regenerating tooth-supporting tissues. While she does believe implants are an excellent way to replace lost teeth, her treatment emphasis is on saving teeth. Whenever possible, she uses regenerative strategies to regain lost tissues.
She is passionate about helping patients address their oral health and the importance of healthy teeth. Dr. Sekiguchi strives to build a relationship of trust with her patients through listening, explaining diagnostic findings, and taking every step to maximize comfort during procedures, while working together to achieve therapeutic goals. She keeps abreast on the most up-to-date technology through continuing education courses.
Dr. Sekiguchi received her Bachelor of Science with high distinction and Doctor of Dental Surgery from the University of Toronto. Dr. Sekiguchi then attended the University of Rochester where she earned a Master of Science degree in Dental Science and received her Certificate in Periodontics. From there she received her Ph.D. in Oral and Craniofacial Sciences and Biomedical and Health Informatics from the University of Missouri-Kansas City and National Institutes of Health. She received clinical recognition while in Rochester (ICARE Star) and research awards from the National Institutes of Health and the International Association for Dental Research.
Dr. Sekiguchi is a member of the American Board of Periodontology.
When she is not in the office treating patients, Dr. Sekiguchi enjoys music, drawing, and swimming.
Book Online Now
Complete the form below to book your appointment today.
Office Hours
Monday

9:00 AM – 5:00 PM

Tuesday

8:00 AM – 5:00 PM

Wednesday

8:00 AM – 5:00 PM

Thursday

8:00 AM – 5:00 PM

Friday

8:00 AM – 2:00 PM
CareCredit
CareCredit is a healthcare credit card designed for your health and wellness needs. Pay for the costs of many treatments and procedures through convenient monthly payments.
Our patients leave smiling


I wasn't scheduled for an appointment but was overdue. I was there with my mother who had an appt. so she checked to see if any were available and there was. I was seen right away and received everything I needed to get me up to date on my checkups!

Dillon C.



This dental group is A1. The staff are very professional

Money W.



I have recommended you to several friends

Paul H.



Front Desk-Great-Very Professional-Great Customer Service Donna- Friendly-Funny-My Teeth Sparkle-Great At What She Does

Michele H.



Great experience

John C.



Great and pleasant experience! First time going with my 12 year old. Friendly staff. I will make this our permanent dentist office!

SheCooking



Friendly people there.Seem like family.Take you on time.

Cam C.



The dental care was efficient and I felt relaxed in the environment.

Nona G.



The office staff members were very pleasant, and sensitive to my needs. Everyone was so professional and friendly. I appreciate how my appointment was set according to my schedule. Dr. Berry was very comforting, and Pierre made me feel like family.

Leslie S.



Excellent, timely, friendly service; appointment was shorter that expected.

Michael G.



There was no wait time. My hygienist, Donna was awesome.

Wanda Q.



Love the staff in particular Pierre and Dr. Berry.

Hilton D.



Great Service.

Paul J.



Timely, efficient, pleasant and painless

Michael G.



Dr. Berry does a great job. Highly recommend him to be your new dentist! His assistant that day was very friendly as well. Great job guys!

Trayce G.



I've been going to this dental office for over 30 years and I wouldn't go anywhere else

Wanda D.



The staff is so friendly and Dr. Berry is spot on the best dentist I have ever had. We are a military family and I have to change dentists every 2-3 years. There are so many to choose from, however I hit the jackpot with this dentistry practice. State of the art facility and my wait time for treatment was minimal. Very happy with my choice.

Trayce G.



Caring environment with quality care

Jerry S.



I like the staff and professional services they provide.

Katherine H.



I've been getting my dental care there for a long time.

Mark H.



Overall excellence in all services

Michael G.



All around excellent

Jesse M.



DONNA is the greatest !!!!! She always greets me with a smile, talks me through the entire procedure and as a patient for 35 years there, I have never felt any pain during any of my office visits. Dr. Mike is a great guy too

Eric D.



Excellent staff who make u feel great and are very professional

Ralph A.



everyone was exceptionally nice. everyone explained everything. the doctor was awesome

Debbie R.



This was my first visit however, everyone made me feel very welcome. The Dr. explained everything to me while giving me a very thorough exam. The hygienist was very gentle and also took the time to explain everything. Very pleasant experience.

Diane M.



Because of the professional and courteous service I receive from all the staff member at Dental One Associates.

Kurt D.



I've been going here for about 13 years! Everyone is professional, friendly and knowledgeable. Very happy!!!

Connie W.



Friendly, great work and ensured my comfort the entire visit.

Donieshia T.



Donna is excellent, upbeat, friendly and informative!

Naomi C.



All around good experience

William E.



Office staff, assistants and dentist were all very kind and accommodating.

Christine A.



Awesome staff

Barbra J.



Overall excellent experience!

Alfonso C.



Donna Ash is wonderful, very professional!

Alicia M.



I've been going there many years and am pleased with my visit and service.

Mark H.



Friendliness and time spent for appt.

Joyce B.



Great technician and excellent front desk associates.

Stephanie S.



Prompt

Tara W.



Efficient, professional, friendly, caring. Great practice!

Constance W.



I love robin and Dr. Mike. They have taken care of me for years. They both are very professional and truly caring individuals. If there are any problems, they explain it to you so that you can understand the problem. I would highly recommend them to everyone.

Susan B.



I've had excellent treatment for over 30 years with this group.

Sharon S.



Always a good experience.

Denise W.



Very courteous staff. Always feel welcomed.

Kenny W.



Staff attentiveness

Theresa D.



effective care, skilled staffL polite and professional!

Tim M.



Good service.

John S.



This is the only dental office that has ever made feel comfortable.

Patricia R.



Excellent care always

Stewart H.



Treatment n customer service

Monee K.



Staff was great

Kisha T.



We love our hygienist, Donna. She runs on time or early for appointments. She's friendly and interested in our family.

Elizabet B.



every thing in this office is professional they explain what they are going to do and take the time to care

Lisa G.



Donna was outstanding !! Great conversation and care !

William S.



Donna is awesome! She is friendly and does a great job!

Erin C.



Pleased with the overall experience was very satisfactory. Would definitely recommend your office to anyone.

Betty W.



All of the staff is always so pleasant and takes good care of me.

Sandra H.



Thirty years of excellent care!

Carol D.



Always a great experience.

Demetria H.



Always having a great experience here.

Demetria H.



Love my hygienist Donna!!!!

Antoinette F.



great service as usual

Kyle O.



Very good experience overall.

Bryn J.



I was taken back to the office shortly after my arrival and the treatment received was courteous, friendly and professional.

Kim B.



Quality care and friendly people.

Louis R.



Their immediate attention to my emergency

Sheaya T.



reliable, available, expert, caring, gentle

Kyle O.



I received outstanding work and excellent customer service from Dental One Associates. They certainly improved the appearance of my smile!

Danny M.



Great peoples

Eva W.



We enjoyed the new Dr. Berry on staff.. I was very appreciative that he was and is able to take care of my sons' dental needs.

Denise S.



Dr. Berry is great and all of the office staff

Danny J.



Robin, the dental hygienist, is excellent. She is always on time, friendly, able to answer questions, and efficient. In other words, she is a professional!

Joan W.



Got right in with a dental emergency! Fast temp fix to last until I can have a crown installed.

Raymond C.



I've been going to Dental One all of my life. Donna, my hygienist, is the absolute best at her job. My teeth feel great after a check-up! She is extremely thorough and detailed, and most importantly, gentle. I love her!!

Jordan A.



My hygienist, Cory is second to none!! She is extremely thorough, knowledgeable, and gentle. Our family loves her!!

Reynal A.



Awesome dentist and staff. Very friendly and professional

Mark C.



I found Dr. Dwight Berry and his assistant very professional, and quite attentive to my welfare and concerns. The atmosphere they set makes me feel so comfortable, I am no longer anxious to visit the dentist ( this particular dentist) and look forward to future visits and treatment.

Ida H.



Great dental care and customer service.

Dianna A.



Always professional, friendly and knowledgeable. Never had to wait for long periods of time.

Michele H.



My entire family has visited your office over the years. Without question or concern, the entire staff has always treated us with dignity, respect, and seen to our individual treatments in a timely professional manner. Sincerely, Ramos family.

Michael R.



Everyone is friendly, cheerful, professional and on time.

Nancy E.



Accommodating office staff and good care in the chair!

Tammy C.



The doctors and techs are amazing and very professional. I have anxiety about procedures they make me very comfortable.

Edmonia W.



Great staff, Great doctor, comfortable surroundings.

Barbara R.



Great staff! Had the best and most thorough cleaning I've ever had.

Andrea W.



Excellent care, friendly staff consistently over the many years I've been coming there. I have recommended more than a few and they feel the same.

Linda B.



Everyone here makes going to the dentist a pleasant one. Great experience!

Katrina G.



The staff are very friendly and you don't wait long for your appointment.

Beverly J.



Very professional cleaning, quick and efficient!

Virginia E.



Friendly service and efficient service.

Doris F.



Great people providing outstanding service.

Louis R.



I enjoy seeing the same hygienist, and everyone is friendly.

Christine H.



I have been a client/ patient here for nearly 20 years. Very friendly dentist and staff!

Robert T.