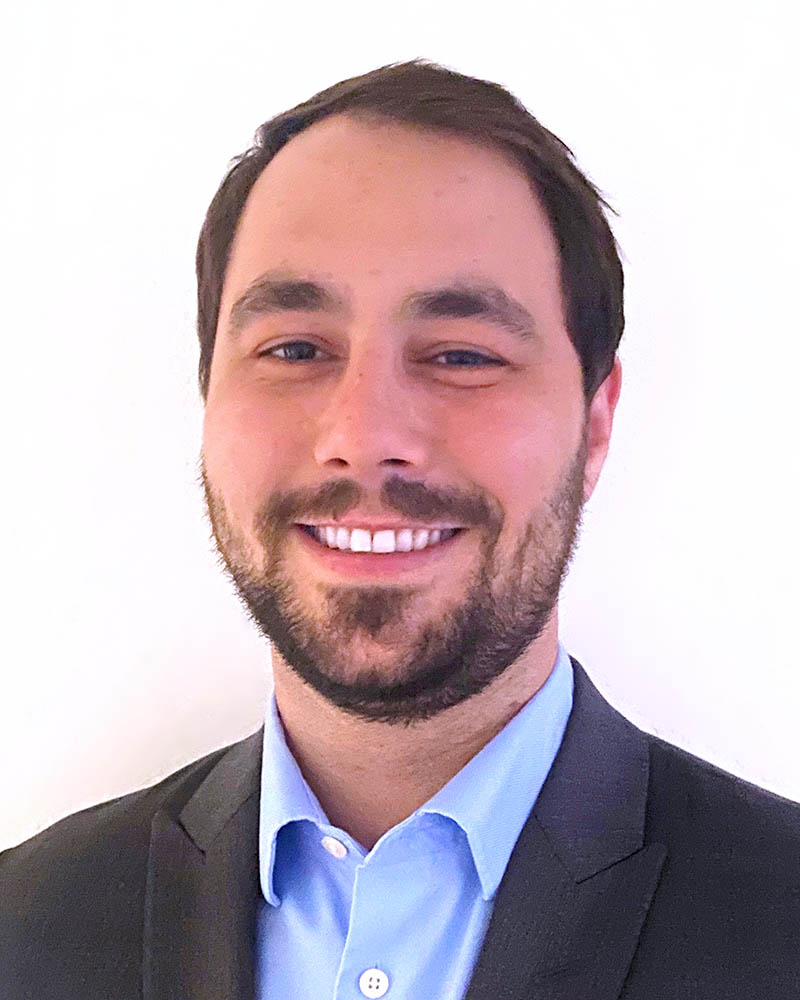 Dr. Cory Kyser is a caring and compassionate dentist committed to helping patients achieve their best smile while keeping them comfortable during treatment. He is dedicated to treating his patients like family, listening to their concerns, and educating them on their oral health.
Dr. Kyser studied at the University of Maryland in Baltimore, MD, earning his Bachelor of Science degree in general biology. He continued his education at the University of Maryland School of Dentistry, graduating with clinical honors in prosthodontics and receiving his Doctor of Dental Surgery degree.
Dr. Kyser performs a wide range of dental services, including comprehensive and restorative dentistry, veneers, teeth whitening, root canal therapy, implant restorations and Invisalign®. He is a member of the American Dental Association and the Academy of General Dentistry.
Dr. Kyser has volunteered his time and skills to Mission of Mercy in Baltimore, MD, and dental/medical mission trips to Atima, Honduras.
When he isn't treating patients, Dr. Kyser enjoys spending time with his fiancé and dog, skiing, biking, kayaking, and playing the harmonica.
Book Online Now
Complete the form below to book your appointment today.
Office Hours
Monday

8:00 AM – 5:00 PM

Tuesday

8:00 AM – 5:00 PM

Wednesday

8:00 AM – 5:00 PM

Thursday

8:00 AM – 5:00 PM

Friday

8:00 AM – 2:00 PM
* Oral Surgery: Wednesday 7:00 AM - 2:00 PM
CareCredit
CareCredit is a healthcare credit card designed for your health and wellness needs. Pay for the costs of many treatments and procedures through convenient monthly payments.
Our patients leave smiling


I've been to Dr Yasbin for many years. It's a well run practice and he was terrific with my child during fillings. I was more nervous than she was but he explained every step to her. She still loves going to the dentist. Thanks!

Theresa G.



For 10 years, my husband and I, an adult daughter, and two young adult grandchildren have been coming to Dental One on TJ Drive. The entire staff is excellent. We have had regular cleanings, crowns, braces, etc. –the whole gamut of services. We have nothing but praise for Dr. Yasbin (general dentistry), Dr. Klubis (oral surgeon), Dr. Sagafi (orthodontics), and Christy Dolin (dental hygienist…

Connie P.



Never hate to go to the Dentist again, this place is great! Best ever!

Jim S.



Christy Dolin Rocks! Great staff excellent customer service. Keep up the good work.

Dee B.



Amazing staff!!!! Everyone is nice and outgoing.

Natasha S.



Went in to get my wisdom teeth extracted, very nervous and anxious. The front desk girls were very calming and reassuring that everything would be fine. Dr Asher and his team are amazing. He told jokes to keep my mind off the procedure and kept asking how i was. He made sure that i didnt have any questions before he started. He called me at the end of his day to make sure i was doing okay and answ…

Natasha S.



Today i took my daughter to have her wisdom teeth extracted. She was very nervous. Dr Asher and his team were very reassuring that everything was going to be okay. They took very good care of her. Dental one is a great place and all the staff is extremely nice and caring. I recommend this place to everyone!!

Shelly S.



The professionalism and efficiency

Deborah W.



The receptionists and staff are kind and courteous!

Cathy H.



Always great friendly service

Christopher W.



Everyone is friendly and cares about the patients

Pamela L.



Great place! Dr. Yasmin called me back in one minute on a Sunday when I broke my tooth! Got me in and taken care of first thing Monday morning. Very thankful.

Elizabeth B.



Nice, quick, no pain

Mark P.



Dr. Yasbin and Christy (Dental Hygienist) deliver the best dental care I have ever received. They both are caring, trustworthy and professional.

Jennifer C.



Everyone is very kind and that helps my anxiety about coming to the dentist.

Roben N.



The office was pretty hectic on a Saturday morning, but my complicated root canal only took 1 hr, they answered all my questions, gave me care tips, and I have been in no pain since then. Very professional group, and I leave a satisfied patient.

Sergio A.



Dental one puts you at ease of any anxiety. Dr Farina is very professional & caring to your concerns. The staff is very friendly & courteous. They will keep u smiling through out any procedure.

Roxanne A.



Short wait times.

Gregg O.



The Doctors are bilingual and very nice

Iris C.



I would definitely recommend the practice . I give it a 10

Mary F.



Professional team of dental hygienists who do not rush the process. They take their time to ensure a thorough cleaning.

Alex F.



I really enjoy my dental hygienist. She is friendly, makes me feel comfortable and answers all my questions.

Kristina B.



The staff is very friendly and helpful. Dr. Yasbin is awesome!!

Sophia M.



The service is commendable, and everyone is very kind as if we are one happy family….. Everyone are genuine and it makes a difference to recommend this office to family and friends…..

Tina H.



I am new to this dental practice. So far I have had cleanings completed and crowns made. Dr Yasbin is very proficient and I have had no difficulties stemming from his work. The same can be said of his hygienist. The wait time has been minimal. I recommend this group.

John G.



Dr. Yasmen and his staff are amazing….always accomodating and kind

Mona T.



It's a very good dental office the best of the three I've been to. Great doctor

Joan E.



Staff are very kind and respectful, especially in regards to patients level of pain due to dental procedures. Staff are always willing to reschedule and are very courteous.

Lindsey W.



Dental One has done a great job of taking care of my dental needs (perio cleanings, replace an old filling, etc).

Deborah C.



This dental team is awesome! Best I've had in 46 yrs! I highly recommend Dental One Associates of Frederick, MD

Linda F.



So far I have been to your office twice. Both times i didn't sit in the waiting room more than 2 minutes. Was taken back, had the work explained, had the work done and was out the door. As I schedule these appointments during the work day, it is greatly appreciated that I not waste time sitting waiting for my appointment. Thanks!

Trace M.



Pleased with care provided.

Katherine H.



Great! Dr. Yasbin is great, his assistant Jackie is great! I'm real pleased with this place!

Twostikks1



Everyone involved was very accommodating and made sure I was comfortable at all times.

Sonya M.



Everyone is pleasant and happy. Each part was explained.

Thomas O.



Professional and friendly staff.

Susan W.



Competence, taken into appt. on time.

Sandra D.



Always good service

Cornelia S.



I like the service

Juliana D.



My primary reason for the score I just gave you is due to the respect I receive at each dental visit.

Linda T.



Excellent service!

Carlos W.



I had a root canal done by Dr klubis. He was very informative and it was a good experience. I experienced no pain. His assistant was great and the front desk staff made it very easy. I was in and out. Thank you!!

Reggie M.



Everyone very friendly and helpful.

Lorie W.



Very nice people and services.

Raju K.



Very friendly and happy staff…explained clearly each procedure…answered all questions…just a pleasant place to go!

Thomas O.



Overall, everyone was very patience with me. I really appreciate that.

Roben N.



Friendly staff, great hygienist's great Dentist's. Honesty. No fake cavities or other issues (We experienced this with another dentist). I referred my sister and her family 3 years ago and they are also happy.

Kristina W.



Great service @ Dental One Associates. Love our dental hygienist Christy Dolin! She does a very thorough cleaning and takes time to answer any questions.

Kimberly S.



Excellent dentist and hygentist! Welcoming, quick and nice!

Roan T.



Very professional and kind staff! Landis is wonderful to work with! Dr. Yasbin is world class!

Travis W.



Everyone there is so friendly and helpful

Pamela L.



The entire staff is incredible!!! The front office employees and the dental hygienists are all friendly, efficient, and professional. Dr. Yasmin and his team go above and beyond to ensure a pleasant experience and a perfect smile.

Jami C.



Everyone was so helpful and courteous, and I couldn't be happier with the results of my dental work. I will continue to go to Dental One Associates for all my dental work. To everyone at Dental One Associates, thank you so much!

Sherry M.



I brought my 16 year old daughter her for a emergency root canal. The office staff were friendly and caring. Dr. Klubis was exceptional. Skillful, patient, and friendly. He stayed late to fit my daughter in after hours. His assistant made us feel comfortable during the procedure and was reassuring to both my daughter and me. Dr Klubis followed up with us after our visit several times via phone. I…

Colleen L.



Love this place efficient fast , Great staff !

Lorrie B.



My hygienist to careful consideration of my tooth sensitivity! Absolutely fantastic staff!

Tyler P.



Everything always goes perfectly. Everyone is friendly and accommodating.

Paul B.



Very prompt, friendly and helpful

Alice R.



love the service here. i have been coming to dental one since 2007.

Stephen J.



Dr Klubis was and his assistance were very professional and comforting during my root canal. They were very kind and relaxing during the entire procedure. I would recommend them to anyone.

Hare V.



Personable and professional staff.

Wayne B.



Professional, friendly, and they do great work on your teeth.

Joann A.



Excellent service all around, from the front desk, assistant & dentist! Great friendly , relaxed atmosphere, professional, yet fun.

Jennifer S.



The entire staff has been wonderful!

Melani H.



Dr Kublis is a wonderful endodontist. He has a great sense of humor that makes the procedure practically painless and entertaining as well !

Pat D.



The staff are so friendly, competent, and professional. The facility is clean and trustworthy.

Helen G.



Great people

Kris L.



Staff is courteous and welcoming. My visit went very well and I was taken in at my appointment time.

Stephen Y.



Friendly service and the dentistry fully met expectations.

Richard W.



Excellent service and cleaning by a wonderful hygienist. Thank you. Our dentist was out, thusly didn't see him today. Hopefully in January. Carroll

Carroll K.



Excellent care, dentist and tech were very solicitous of my comfort, procedure was completed quickly and with no pain.

William A.



Michelle who did my work was outstanding. She works one day a week I think. She gave me a great alternative to flossing: Waterpik. She told me what model and how to use it. I bought one and so far it's great.

Frank M.



Very short wait time. Very thorough, but gentle hygienist.

John K.



The hygienist was fantastic with my sensitive teeth throughout the whole procedure and made sure I was as comfortable as possible!

Tyler P.



The office was clean and neat and the staff friendly and well organized. The dentist was efficient and honest and didn't try to sell me on procedures I don't need.

Ann J.



I've been a patient of this practice for almost 20 years. The staff has always been friendly and knowledgeable. The office has worked with us financially. Dr. Yasbin does a good job of explaining what I need done to by teeth and painlessly completing the work.

Joyce F.



Had a root canal through a crown. Effective diagnostics to determine the problem. Pain free procedure. Eye and throat protection was used. Efficient and timely service.

Serene R.



Made dental experience comfortable, root canal treatment was pain free. Dr. and assistant made me feel relaxed during treatment and asked how I was doing during treatment.

Eric K.



The office is clean and updated, the office staff is friendly and obliging, and the dental hygienist and dentist are always very professional!

Jessica W.



I've been to a number of dentists in the area but none have demonstrated the level of expertise or concern that dental one has. Staff is very friendly as well! Last office was Bright Smile which is one of the worst offices I've ever been too. Glad to be a patient and please keep up the good work!

Anthony C.



The practice couldn't have been more accommodating to someone who is petrified of dentists. Amazing. And you folks didn't make me feel bad about it. If the work that's going to get done matches that, I will start going to the dentist again.

Jeffrey A.



The root canal was painless and Dr. Kublis and his assistant amazing. I didn't feel the numbing shot and the whole procedure; painless !! Dr. Yasbin is amazing, very good dentist, staff is professional and friendly. I highly recommend Dental One Associates !!

Joann A.



The professionalism, and friendly staff. I highly recommend this office to my friends and co-workers.

Joann A.



Dr Asher appears very knowledgeable and inspired confidence, and staff was very friendly and efficient.

Genevieve K.



Friendly, courteous staff; Wait time was minimal; extremely helpful about pricing and insurance coverage!

Thomas K.



The staff makes all the difference. They are constantly working to make me feel valued and comfortable.

Jay B.



It's always friendly, professional and clean. Most importantly, I feel I get top quality dental care.

Amy P.