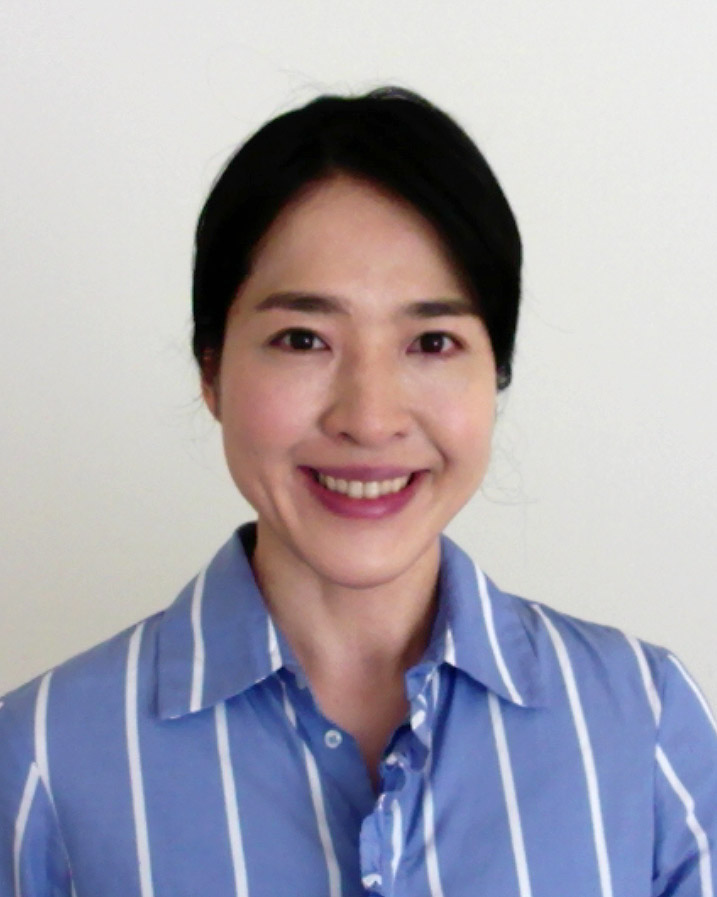 As a Board-certified periodontist, Dr. Rei Sekiguchi is highly skilled in placing implants and regenerating tooth-supporting tissues. While she does believe implants are an excellent way to replace lost teeth, her treatment emphasis is on saving teeth. Whenever possible, she uses regenerative strategies to regain lost tissues.
She is passionate about helping patients address their oral health and the importance of healthy teeth. Dr. Sekiguchi strives to build a relationship of trust with her patients through listening, explaining diagnostic findings, and taking every step to maximize comfort during procedures, while working together to achieve therapeutic goals. She keeps abreast on the most up-to-date technology through continuing education courses.
Dr. Sekiguchi received her Bachelor of Science with high distinction and Doctor of Dental Surgery from the University of Toronto. Dr. Sekiguchi then attended the University of Rochester where she earned a Master of Science degree in Dental Science and received her Certificate in Periodontics. From there she received her Ph.D. in Oral and Craniofacial Sciences and Biomedical and Health Informatics from the University of Missouri-Kansas City and National Institutes of Health. She received clinical recognition while in Rochester (ICARE Star) and research awards from the National Institutes of Health and the International Association for Dental Research.
Dr. Sekiguchi is a member of the American Board of Periodontology.
When she is not in the office treating patients, Dr. Sekiguchi enjoys music, drawing, and swimming.
Book Online Now
Complete the form below to book your appointment today.
Office Hours
Monday

8:00 AM – 5:00 PM

Tuesday

8:00 AM – 5:00 PM

Wednesday

8:00 AM – 5:00 PM

Thursday

8:00 AM – 5:00 PM

Friday

8:00 AM – 3:00 PM
CareCredit
CareCredit is a healthcare credit card designed for your health and wellness needs. Pay for the costs of many treatments and procedures through convenient monthly payments.
Our patients leave smiling


Had a cavity filled and felt no pain. My last dentist was horrible so I am so happy I changed over to Dental One Associates. Dr. Blaney is great and eases my anxiety.

Tonia M.



I saw Dr Blaney. What a wonderful personable person!! He made me so comfortable and went well above the limit of patient assistance. He made sure that I would be well taken care of in the next portion of treatment. I had no negative issues which is very rare for me at a dental office. I am a special needs patient and the whole office went out of their way to keep me comfortable – physically…

Deborah R.



Everyone was extremely friendly and answered all of my questions. My dentist could not have been more professional and explained everything to me like he was talking to a friend. He also talked about all of my options because he didn't want me spending money on things I didn't need. Excellent all the way around!

Derek S.



Every provider from my dentist Dr. Blaney to the Oral hygienist Nancy and Dr. Asha they all take great care of my teeth.

Sylvia G.



I switched to Dr Chatwall because of insurances purposes, I stay with him because he is the best dentist I have ever had, even my husband switched. He is gentle, caring and funny to boot. Now my anxiety never acts up when going to the dentist because I know that it won't hurt and I am in good hands. I truely drive past 100 dentist (about 20 extra miles) just to get to Dental One Assoc. I wou…

Donna H.



With Dental One since 2014. Wonderful staff. Had issues with insurance and they made it a painless process. They are wonderful with my son.

Angela R.



The rating for this facility should be 5 +++. The dentist I seen used his lunch break to sit me for an appointment. He and his assistant are always smile, great sense of humo. The dentist provided only excellent service to me at every visit.

Tonya G.



It's been nine years since I have been to a dentist…..Great experience! Appointment was made within a week of calling; convenient hours; and with little wait time. Dr. Katz was exceptionally skilled at presenting his findings and suggestions on how to correct issues without lecturing me.

Cookie S.



Courteous and very professional. Explained billing process regarding insurance co-pay in detail.

Douglas W.



The service provided was fast and friendly.

Lakena T.



I just love Dr Chatwall and his asst Heather. Dr Chatwall knows how to numb the area with gel and I never feel it when he has to use the needle…

Donna H.



Nice staff

Nancy M.



Great dentist (Dr. Chhatwal) and staff. My first visit to the dentist in a long time, and it was a very positive experience.

Jolene P.



Excellent service for years now

Connie M.



Everyone there was wonderful.

Lynn J.



Nancy is really great! Dr Blaney is very nice! I never have to wait! Everyone is very friendly!!!

Tiffany G.



They are always great! Friendly! Nancy is wonderful!

Tiffany G.



Excellent staff great dentist in Dr Blaney.

Connie M.



Dr. Blaney was excellent in his explanation of my needs and what he did for me.

Joyce M.



Friendly service

Debbie D.



Dr Blaney is great. Always on time and super down to earth.

Adam H.



Good service and staff

Antonia H.



Dr. Blaney is a great dentist and I trust his advice.

Sarah K.



Appointment was on time. Nancy is always very professional and efficient, she explains exactly what she is doing and what I can do to help improve my dental care

Douglas S.



The people here are SO nice and explain everything that is going to happen!!! It's a very clean office and they answer any question you may have.

Eileen Y.



Always friendly staff!

Cathy H.



This time went to see Nancy, who as always, provided and excellent service

Niola S.



The staff are so wonderful! They are engaging and really take time to educate you so you can achieve optimal oral health. Love it there!

Michelle G.



Everyone is always so nice and very personable.

Shariese D.



Gabby is an excellent dental hygienist. She's consistently professional and always offers dental tips to prevent future dental issues. Additionally, she is friendly and polite. I would definitely recommend her.

Patrick S.



Friendly', kept me informed on what was going on. Came up with a plan for my dental needs.

Sharon W.



Courtesy and professional demeanor of staff

Jeanne S.



Was very impressed with the friendly employees and the help you all gave me

Clyde D.



Friendliness

Tracy W.



Nancy and Dr Blaney are the best

Robert L.



Timely appointments & my hygienist. She was SO gentle!

Michelle M.



Because everyone is so nice and puts patients first.

Mary W.



Good service all around.

Jeffrey D.



My hygienst is great.

Willie D.



You all rock!

Roseann M.



The people are so nice there and really care about your comfort and your dental health.

Eileen Y.



Dr Blaney and his assistant made me feel at ease in the chair.

Kelly H.



Dr. Blaney is my favorite dentist. I have my fair share of tooth issues and dentist alike but I felt so welcomed in this office by him and the staff. Never felt that way going to the dentist before. Thank you guys for an execllent first experience! Nothing but great reviews from me. Even recommended family already.

Amanda K.



The staff is friendly and they expedite you quickly There is very little waiting around.

Ruth T.



Very thoughtful

Gregory P.



Friendly staff.

Marlo I.



Quick. Efficiency. Kindness.

Tricia G.



Friendly service.

Frank F.



Excellent service. Clean and orderly environment. Staff is professional, friendly, organized. I was called back on time and no lag in waiting to be seen by dentist.

Deme T.



Friendly staff, efficient. Pleasant experience.

Laura B.



Always called back in a timely manner, friendly staff, feels like my teeth were taken care of properly.

Julie F.



Excellent service, no wait time. Friendly, professional, and thorough staff. Clean and orderly environment.

Jayla B.



I love Dr. Blaney.

Joyce P.



Because of warmth of the people in the front area and the care and concern of the dentist and his aide shown unto me!

Charles P.



Dr. Blaney and his his assts…plain and simple…his assts (karen and I can't remember the other gals name) are wonderful…and I think the world of Dr. Blaney.

Judith F.



Nancy is a great hygienist and Dr. Chatwal is very skilled as well.

Jason E.



I was able to get an appointment immediately.

Brenda H.



Dr. Chaatwall and Heather are amazing!

Amanda B.



Everyone is great and friendly

Ursula D.



Great exam very thorough. Friendly atmosphere.

Janice B.



prompt, friendly, and professional service

Bryan B.



It was a pleasant experience for an unpleasant procedure

Wendy K.



Very friendly and supported staff.

Michael D.



In recent years, the office has ben very easy to work with. Yesterday's appointment was a last-minute call in since I had to break an appointment last week. I was very relieved to be able to get in. My usual hygienist, Nancy, is always friendly and professional.

Kathleen S.



great service & great staff

Rhonda R.



Polite, efficient, skilled

Paula M.



I always have a good experience with Gabby during my dental cleanings. She's always very patient and willing to answer any questions I have no matter how many times I ask her to go over details again. I really appt her time and extra effort in getting my teeth to look their best !

Tamara R.



Kind, compassionate staff

Kelly G.



prompt, friendly and professional service

Bryan B.



i absolutely LOVE Dr. Blaney.

Joann W.



It's just a great dental office….the dentist and staff are so friendly and make you feel like family instead of just a customer with a number…

Nancy M.



My daughter experienced a dental emergency this past weekend and I was able to speak to Dr. Chhatwal personally on saturday. He made an early arrival Monday morning in order to see her and we were able to get in the very next day to have her work done. He is great with children and puts the entire family at ease. Dr. Blaney also stopped by for a moment to say hi while we were in for her exam. The…

Kelly G.



I'm a new patient here and when I called in to get scheduled for the first time the receptionist Samantha was extremely helpful. I came in for my first appointment and I was greeted by the same person who I set my appointment up with and was once again refreshed by her customer service skills. The appointment went smoothly and all of the staff i encountered was very professional. I will defi…

Zachary T.



Great work and Everyone was so nice.

Angela M.



Tammy and Dr Blaney are awesome!

Milton P.



My teeth were soooo clean! Nancy is wonderful, very good at explaining and educating.

Jana M.



I love Dr. Blaney and Nancy.

Joyce P.



Teeth feel and look really clean

Jana M.



Dr. Chatwell and his wonderful assistant

Madeleine S.



Dr. Blaney is the best! Helps make the fact that I'm at the dentist fun and is also great at his job. His assistants are also very kind and professional.

Suzanne S.



Dr. Chattwald is always very personable, accommodating and corrects what ever issues I have right away. The staff members I meet are always very helpful and user friendly.

Bertha H.



prompt, friendly, professional service

Bryan B.



Very friendly environment

Tiffany M.



Great service, great people

Robert P.



Everyone is just so friendly.

Donna H.



Great staff

Michael G.



Knowledgable and friendly staff.

Gary Y.



Great service

Penny M.



Dr. Chhatawal initially took me as a new patient and also it was an emergency. His great personality and caring disposition made me at ease. Heather, his assistant, is wonderful! She's so sweet and shows that she is caring a d compassionate. They both explain what they are going to do which is a plus in the medical field.

Tonya F.



The office is clean, the staff was very professional and the dentist (Dr. Scarupa) gave me very practical advice on how to move forward with my problem. I was fully expecting he would tell me I needed a root canal, and after examining me, he said a root canal is not imminently required.

Robert B.



Hygienists do good work and are very friendly during the routine check-ups.

John K.



No wait time in lobby, friendly and thorough hygienist, courteous staff.

Kerri B.



Good service.

Maurice C.



its a warm and friendly atmosphere…..

Nancy M.



Friendliness and prompt service

Melissa S.



Great staff

Denise C.



Ease of scheduling. Doctor and staff excellent. Very professional and caring

Kim P.



Overall experience!!!

Larry D.



I was not scared and the dentist made me laugh.

Tayah M.



Ms. Gabby was so patient. Professional, kind and informative during Sam's appointment. The kindness of the whole office from start to finish was great. I felt relaxed which helped Sam relax. Thank you thank you for making g Sam's first Dental visit great.

Samuel S.



Thanks to Gabbie and Dr.Chhatwal my teeth and gums are getting better. I'm a periodontal patient and at 1st didn't believe in it but after having some treatments I'm a true believer!

Larry B.



Service was in a timely manner. Facility is clean. Dr. Blaney was knowledgeable.

Keith A.



Good service and great interaction with the Doctor.

William B.



A job well done.

Robert B.



Love my hygienist she does a great job

Susan M.



Seen on time. Very helpful and friendly.

Ryan G.



Everyone was wonderful. They are working with me to get everything done before I have knee surgery.

Theresa F.



The staff and everyone is great. Dr Blaney is the best explains everything thoroughly and keeps checking that you have no pain and comfortable . I recently met Dr Fried whom extracted a tooth very kind and gentle.

Maureen R.



Staff was great, Heather answered all my questions and was very pleasant putting me at ease. Nancy the hygienist was wonderful and again answered all my questions and they told me what they were going to do. Dr. Chattwell couldn't have been any nicer and made me feel at ease. The checkout went quickly.

Lois M.



I really liked my dentist. The service was fast and my dentist was the sweetest. I felt very comfortable and happy with the service.

Pamela K.



Professional service conducted in a timely manner. Staff listened to my needs and concerns.

Charles R.



You guys were nice and I liked how my teeth were cleaned. There was no rudeness in the process.

Matayo M.



Everyone is very friendly.

Tiffany G.



Personable, friendly…the staff remember you and show interest in your life. Prompt and quality care.

James S.



My husband and I have been very pleased with our hygienist, Nancy, and with Dr. Blaney. It is always a pleasant experience. Our dental problems have been dealt with promptly.

Kathleen N.



My dental hygeniest was thourough, and confident in her ability . Also, my hygeniest was welcoming , happy and engaging .

Zachary M.



Nancy is an awesome hygienist and a great person!

Paul M.



Everyone one was nice, my appointment was quick and the experience was good.

Donna H.



I know of no other dental office with totally happy, efficient, people oriented staff that follows through giving excellent care to their patients.

Patricia S.



I needed an urgent appointment and was accommodated in less than 24 hours.

Catherine L.



Nancy was very thorough and professional. She told me everything she was doing and things that I should try to improve

Douglas S.



The office's service is always top notch and the staff is friendly and helpful. They never talk down to you and always ensure you understand what is recommended

Danelle K.



Dentist and assistant are very personable and explain in detail all procedures to be performed.

John N.