Posted under:
General
Posted on: November 8, 2015
Will Teeth Bonding or Dental Veneers Make you Happier with your Smile?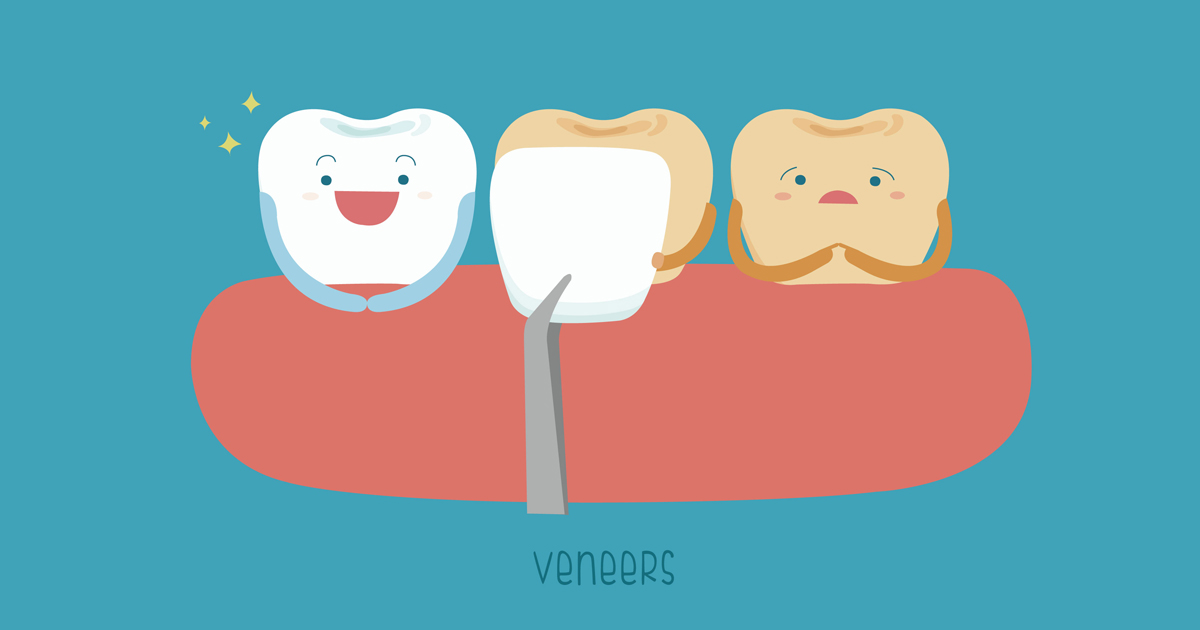 Discover how easy it can be to love the look of your smile with dental veneers or teeth bonding. Learn which dental procedure will be the best for you.
Take a Bite out of Teeth Bonding
Dental bonding is ideal for repairing dental damage and making subtle cosmetic corrections. Bonding involves hand-applying a composite resin onto the teeth. The color of the resin is selected to match the shade of the surrounding teeth to provide more natural-looking results. Teeth bonding can be completed in a single dental appointment, which makes it perfect for people looking to improve their smile quickly. It is also smart for people who need the most affordable dental solution. To see if teeth bonding is the right choice for you, consider what it provides and how it compares to dental veneers:
Delivers restorative and minor cosmetic benefits
Protects the exposed roots of the tooth
Repairs chipped or cracked teeth
Covers minor imperfections in teeth
Demands little to no preparation
Only one visit required
Less costly than dental veneers
Made to closely match your tooth color
Less translucent and natural looking than veneers
Chew over Dental Veneers
When it comes to correcting a variety of cosmetic issues, there's nothing better than dental veneers. Veneers are thin shells of porcelain that are bonded to the front of the teeth to enhance their appearance. They are customized in a special dental laboratory, so they call for several dental visits to complete the entire process. On your first visit, your dentist will remove a small amount of enamel from the teeth being treated to accommodate the added thickness of the porcelain veneer. Then, an impression of your teeth will be made and sent to the laboratory that will create the veneers. When the veneers are completed about two weeks later, you will visit your dentist again to have the veneers bonded to your teeth. To decide if veneers are right for you, take a look at their pros and cons compared to teeth bonding. Dental veneers:
Provide substantial cosmetic improvements
Look extremely natural
Are designed to precisely match surrounding tooth color
Are stain-resistant
Correct crooked teeth
Can conceal poorly-shaped or stained teeth
Fill in gaps between teeth
Demand more preparation, time, and dental appointments
Are more expensive than teeth bonding
While this guide can help you decide on treatment, you must discuss your needs with your dentist in Baltimore and ask for recommendations. Then, allow your dentist's  expertise to help you achieve a better smile.
To learn about our family dentistry practice in Baltimore, call Dental One Associates of Maryland today at or make an appointment.
Dental One Associates offers affordable family dentistry and gentle, compassionate dental care in Baltimore. With 12 affiliated practices throughout Maryland, our offices are conveniently located with extended hours to meet your needs. At Dental One Associates of Maryland, we provide most dental services, from basic preventative care and general dentistry to specialized procedures and complete dental reconstruction. We accept most dental insurance plans and offer affordable financial solutions for any budget. Patient satisfaction is our top priority and we strive to provide the exceptional, affordable dental care and personal touch that lead to lasting relationships. A smiling patient is our greatest reward and we look forward to keeping those smiles healthy, beautiful, and bright. Discover an affordable dentist who truly cares at Dental One Associates of Maryland.