Top 3 Bad Dental Habits Causing Trouble for Teeth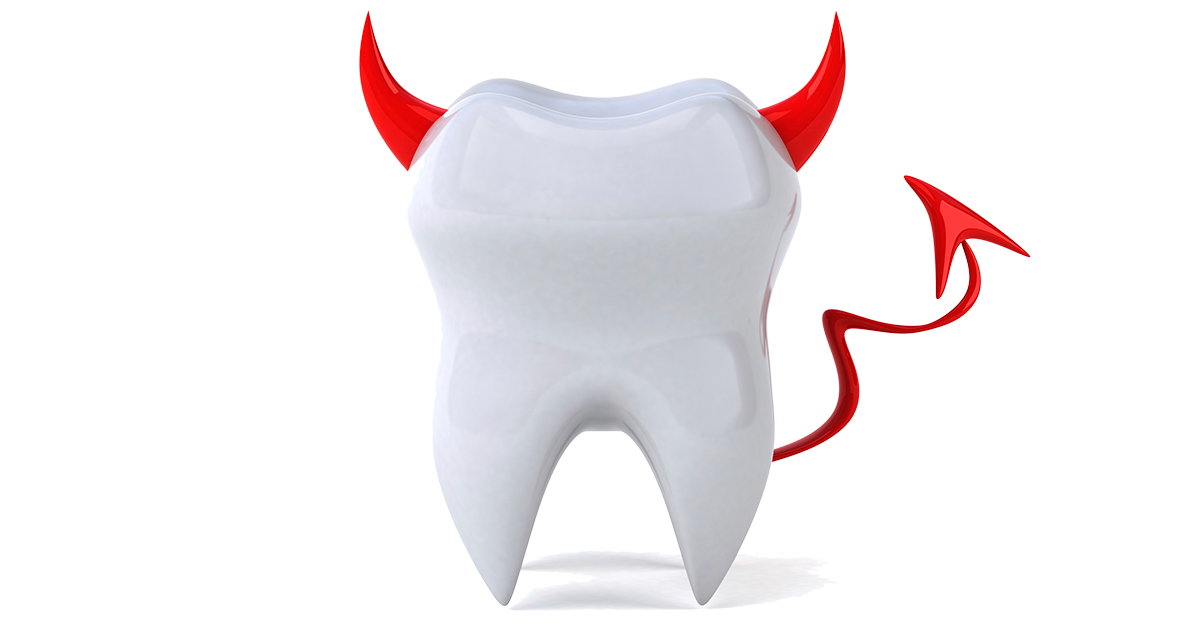 When you're too busy or too tired, bad dental habits can sneak into your dental care routine. Check out the top dangers and learn how to cure bad dental habits for good.
Forgetting to Floss Every Day
While brushing is second nature, flossing is one of the first things many overlook in their daily dental care routine. However, flossing your teeth at least once a day is just as important as brushing, since it removes the damaging bacteria trapped between teeth that leads to dental decay. But it's easy to break bad dental habits like this by keeping your floss next to your toothbrush and reminding yourself that this dental duo work together to clean your teeth.
Brushing Too Soon After Consuming Certain Foods and Beverages
Few people realize that brushing their teeth too soon after eating acidic foods and beverages can erode their tender tooth enamel. Since brushing your teeth is considered a good dental care, this topic is rarely mentioned when discussing how to cure bad dental habits. But items like sodas, sports drinks, wine, citrus fruits and tomatoes are very acidic. Brushing right after having them actually presses the acid into your teeth, rather than removing it. Instead, simply rinse your mouth with water after enjoying acidic items and wait about 30 minutes before brushing.
Using a Hard-Bristled Toothbrush
The most common bad dental habits include choosing a hard-bristled toothbrush and brushing your teeth too firmly. Both of these harmful habits can do permanent damage to your gums and tooth enamel. Wondering how to cure bad dental habits like these? Use a soft-bristled toothbrush and always brush with a gentle, circular motion.
To get the dental care you deserve from an affordable dentist in Baltimore, call Dental One Associates of Maryland today at or make an appointment.
Dental One Associates offers affordable family dentistry and gentle, compassionate dental care in Baltimore. With 12 affiliated practices throughout Maryland, our offices are conveniently located with extended hours to meet your needs. At Dental One Associates of Maryland, we provide most dental services, from basic preventative care and general dentistry to specialized procedures and complete dental reconstruction. We accept most dental insurance plans and offer affordable financial solutions for any budget. Patient satisfaction is our top priority and we strive to provide the exceptional, affordable dental care and personal touch that lead to lasting relationships. A smiling patient is our greatest reward and we look forward to keeping those smiles healthy, beautiful, and bright. Discover an affordable dentist who truly cares at Dental One Associates of Maryland.