Posted under:
General
Posted on: March 24, 2016
TMJ Symptoms and Care: When to See a TMJ Specialist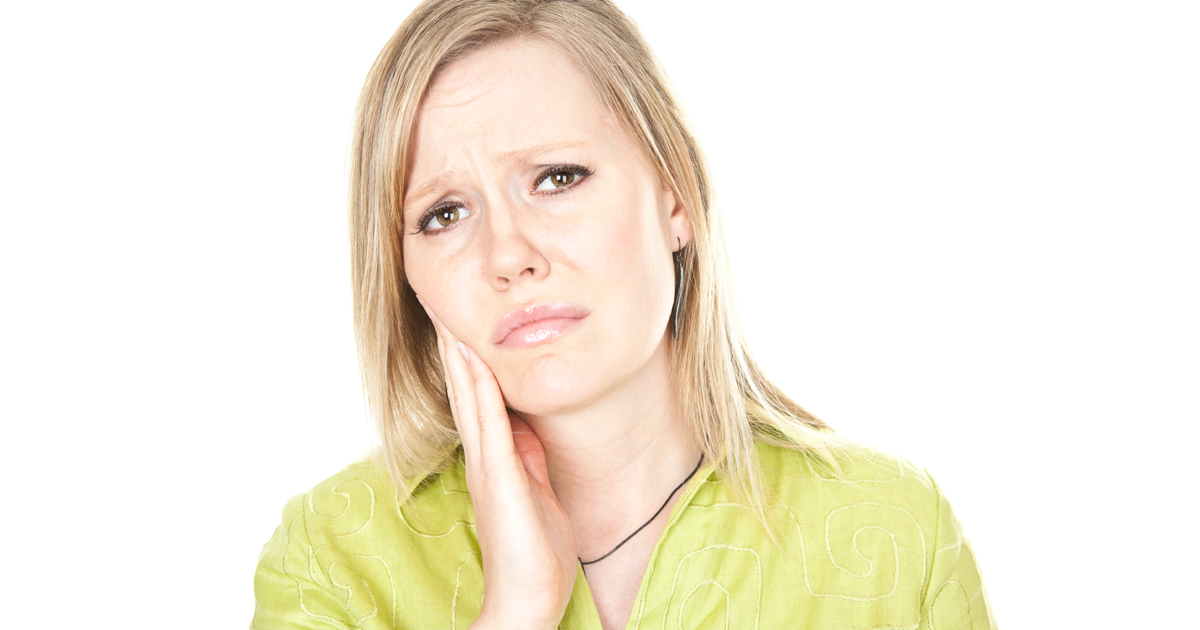 If your jaws hurt or you've noticed a clicking or popping sound when you open your mouth, you may be suffering from a temporomandibular joint (TMJ) disorder. TMJ problems are especially common in young women and may lead to a number of seemingly unrelated symptoms. Getting dentist care for TMJ problems can help you manage the symptoms and improve your ability to chew normally.
Signs and Symptoms that You Might Have a TMJ Disorder
The following signs indicate that you may need to seek dentist care for a TMJ disorder:
Facial, jaw, or ear pain
Pain in the neck and shoulders
Popping, clicking, or grating sounds when you open or close your mouth
Jaw locking open or shut
Pain when talking, chewing, or yawning
Headaches
Hearing loss or tinnitus
Muscle spasms
Dizziness
Difficulty chewing or biting
Difficulty opening your mouth all the way
What Causes TMJ Disorders?
The cause of TMJ problems may not always be clear, but many factors can contribute. These are some potential causes for TMJ symptoms:
Trauma to the face or jaw
Stress-related jaw-clenching or teeth-grinding
Muscle disease
Other dental problems such as malocclusion
Arthritis
Some dental surgeries
How TMJ Disorders are Treated
Your doctor or dentist may be able to treat your symptoms, or you could be referred to a TMJ specialist for advanced management. The following treatments may be helpful:
Applying ice or heat to the jaw
Anti-inflammatory or pain medications
Resting the jaw for several days by eating soft foods
Treatment for night-time tooth-grinding or jaw clenching
Stress reduction
Treatment of underlying dental disorders
Surgery to repair damaged TMJ joint
If you experience severe pain or you are unable to open or close your mouth, contact your TMJ specialist, or seek emergency medical treatment.
Affordable Dental Baltimore Resources
If you think you may be suffering from a TMJ disorder, seek affordable dental Baltimore resources by checking with your local dental societies or health organizations. Getting the condition treated as soon as possible can ensure the best results.
To learn about our family dentistry practice in Baltimore, call Dental One Associates of Maryland today at or make an appointment.
Dental One Associates offers affordable family dentistry and gentle, compassionate dental care in Baltimore. With 11 affiliated practices throughout Maryland, our offices are conveniently located with extended hours to meet your needs. At Dental One Associates of Maryland, we provide most dental services, from basic preventative care and general dentistry to specialized procedures and complete dental reconstruction. We accept most dental insurance plans and offer affordable financial solutions for any budget. Patient satisfaction is our top priority and we strive to provide the exceptional, affordable dental care and personal touch that lead to lasting relationships. A smiling patient is our greatest reward and we look forward to keeping those smiles healthy, beautiful, and bright. Discover an affordable dentist who truly cares at Dental One Associates of Maryland.