Posted under:
General
Posted on: February 3, 2016
The Comprehensive Dental Exam – How General Dentistry Saves Smiles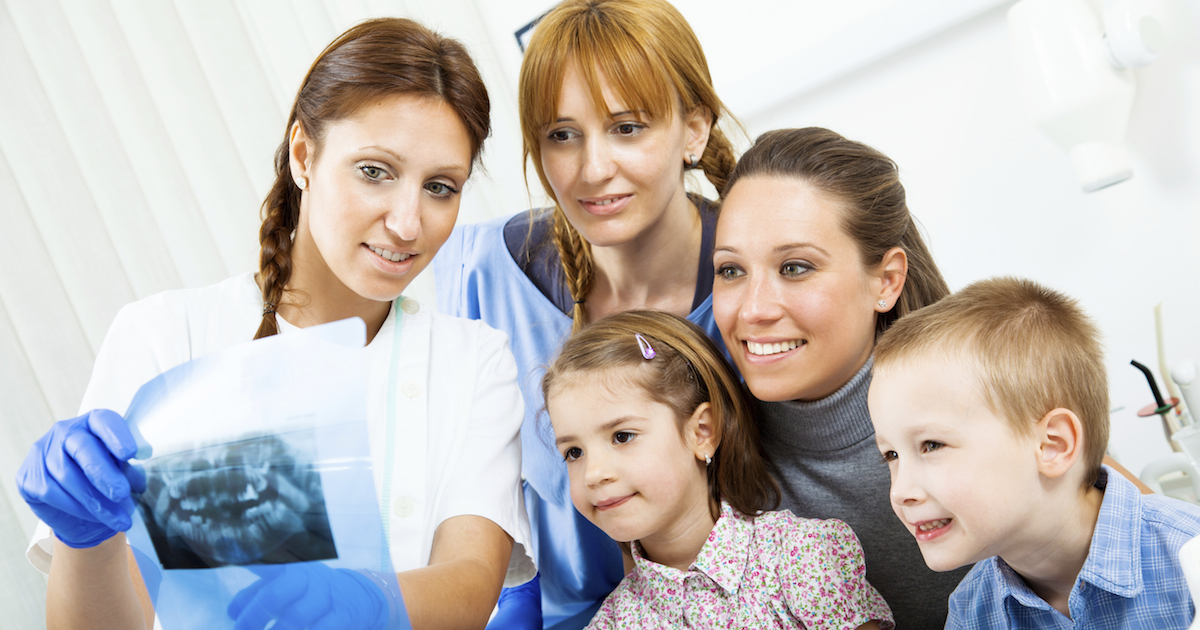 In general dentistry, the dental exam is known as the most important diagnostic tool for detecting early problems. Your dentist will probably want you to have one at least once every year. During the appointment, your teeth will be cleaned, and your teeth and gums will be examined for signs of decay or disease. In some cases, your dentist may order X-rays to get a more detailed look at your teeth and jaw. If you're a new patient, a more comprehensive exam may be performed; this advanced procedure checks the health of your entire mouth, head, and neck area.
What You should Tell your Dentist
To get the most from your dental care, be sure to tell your dentist about issues that affect your dental health. Be sure to mention the following during your visit:
Your dental health history
Any existing medical conditions
Any fear or anxiety you have pertaining to your dental health or treatment
Any over-the-counter and prescription medications, vitamins, and herbal supplements you take
Any symptoms you are having such as pain, sensitivity, swelling, or lesions inside your mouth
Issues with your gag reflex
Components of the Comprehensive Exam
During a comprehensive exam, the following areas are likely to be evaluated:
Lymph nodes
Temporomandibular joints
Periodontal evaluation of gum tissues
Occlusion or bite assessment
Soft tissues of the face, lips, and cheeks
Clinical evaluation of all tooth surfaces
Salivary glands
Your Personalized Treatment Plan
If your dentist identifies any problems that require treatment, he or she will create a treatment plan. Advanced conditions may require a referral to a specialist such as a periodontist or endodontist. If you have any questions about upcoming dental procedures or treatments, your dentist will be happy to provide details.
General Dentistry can Save your Smile, so Contact your Family Dental Baltimore Clinic Today
If you can't remember the last time you saw a dentist, you may be suffering from dental decay or gum disease that could progress if untreated. Save your smile, and reduce your future dental bills; call your family dental Baltimore clinic today to schedule a comprehensive dental exam.
To learn about our family dentistry practice in Baltimore, call Dental One Associates of Maryland today at or make an appointment.
Dental One Associates offers affordable family dentistry and gentle, compassionate dental care in Baltimore. With 12 affiliated practices throughout Maryland, our offices are conveniently located with extended hours to meet your needs. At Dental One Associates of Maryland, we provide most dental services, from basic preventative care and general dentistry to specialized procedures and complete dental reconstruction. We accept most dental insurance plans and offer affordable financial solutions for any budget. Patient satisfaction is our top priority and we strive to provide the exceptional, affordable dental care and personal touch that lead to lasting relationships. A smiling patient is our greatest reward and we look forward to keeping those smiles healthy, beautiful, and bright. Discover an affordable dentist who truly cares at Dental One Associates of Maryland.