Surviving Mealtimes with New Dentures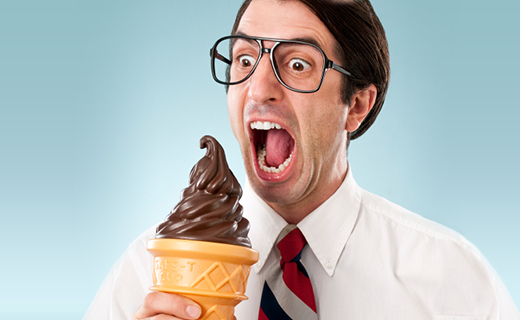 When you get new dentures, you might think eating will never be the same. In truth, it will be different, but you don't have to give up on enjoying your favorite foods, you'll just need to alter a few behaviors. Until you get adjusted to wearing dentures, there are several ways to make mealtimes less stressful. Before you know it, you'll be looking forward to eating with ease again.
What to Eat When You're Just Starting Out
For the first few weeks, focus on getting all the nutrients you need through foods that you can handle easily. These include soft foods like purees, soups, applesauce, puddings, ice cream, and cooked cereals. Soft-boiled or scrambled eggs and deviled or stewed meats are good protein options. Be careful when consuming hot liquids until you're accustomed to wearing dentures. The dentures prevent you from sensing heat levels, and this can lead to burns.
Avoid These Foods While Learning the Ropes
While your dentures are unfamiliar and feeling awkward, avoid tough meats and hard, crunchy vegetables or candies. Sticky foods like peanut butter can also be hard to manipulate. Eventually, you'll be able to add these and other foods back into your menu.
Food Preparation Tips
To make chewing easier, cut your food into smaller pieces than you normally would. Slice fresh produce into thin slivers. Eat breads and starches with a beverage to help moisten them and make them easier to process.
Re-learn the Fine Art of Chewing
Chew slowly and thoroughly before swallowing, and never swallow large pieces of unchewed food. Distribute the contents in your mouth evenly to help keep your dentures in place. Denture adhesives can help to prevent slipping. Don't let a few initial failures get you down. With a little time and practice, you'll get the hang of it.
Buy Affordable Quality Dentures, and Keep Enjoying Your Favorite Meals
Buying your new dentures from your dentist in Baltimore shouldn't be a painful event. Although they're certainly a significant investment, you can find great quality affordable quality dentures that leave you enough disposable income to keep enjoying your favorite indulgent steak dinners. Just be sure you've re-mastered the skill of chewing steak before you take on the challenge in public.
To learn more about affordable quality dentures from a dentist in Baltimore, call Dental One Associates of Maryland today at or make an appointment.
Dental One Associates offers affordable family dentistry and gentle, compassionate dental care in Baltimore. With 11 affiliated practices throughout Maryland, our offices are conveniently located with extended hours to meet your needs. At Dental One Associates of Maryland, we provide most dental services, from basic preventative care and general dentistry to specialized procedures and complete dental reconstruction. We accept most dental insurance plans and offer affordable financial solutions for any budget. Patient satisfaction is our top priority and we strive to provide the exceptional, affordable dental care and personal touch that lead to lasting relationships. A smiling patient is our greatest reward and we look forward to keeping those smiles healthy, beautiful, and bright. Discover an affordable dentist who truly cares at Dental One Associates of Maryland.