Posted under:
General
Posted on: August 30, 2015
Pull Up the Facts on Pulling Teeth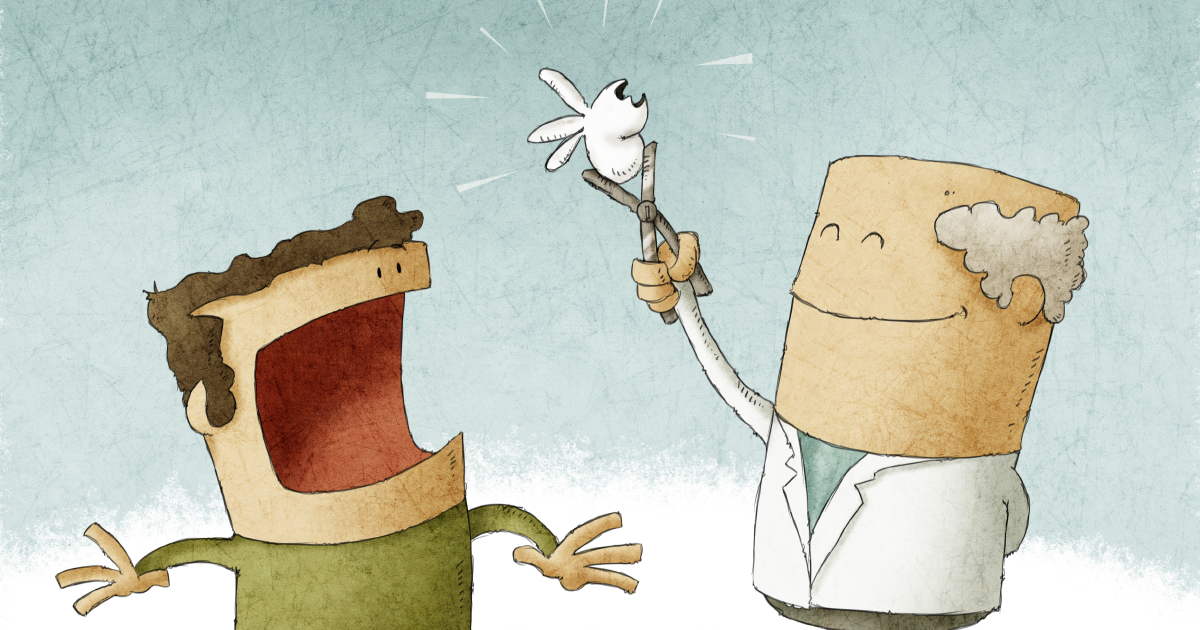 If your dentist recommends a tooth extraction, it's simply another name for pulling teeth that are causing you problems and pain. To see what to expect throughout the procedure, check out this useful guide.
4 Reasons Why a Tooth Extraction May Be Necessary
There are many reasons why your dentist may have to perform a tooth extraction, but pulling teeth is typically reserved for serious cases where the teeth are harming your dental development or hurting your general health. The primary reasons for pulling teeth include:
If there is the risk of an infection
To treat a serious infection
Gum disease that has caused teeth to loosen
To relieve teeth overcrowding
What to Expect When Your Dentist is Pulling Teeth
Your general dentist can perform a tooth extraction, but complex cases may require an oral surgeon who is specially trained in pulling teeth. You should not experience pain during a tooth extraction because your dentist will give you an anesthetic to numb the area; and if your tooth is impacted or you are having more than one tooth removed, you may be given general anesthesia, which will cause you to sleep throughout the procedure. Once the tooth has been extracted, a gauze pad will be tightly packed into the socket and you will be asked to bite down on it. This will help stop the bleeding, as well as form a protective blood clot that will allow the area to heal. Sometimes, the blood clot will break during recovery and cause a painful condition called dry socket. If this occurs, the dentist will place a special dressing over the socket in order to form a new blood clot and provide toothache relief.
What to Do to Speed Your Recovery
Typically a few days of relaxation and follow-up care at home are required after pulling teeth. These expert tips can provide toothache relief, reduce the risk of infection, and speed recovery:
Right after the procedure, place ice bag on the affected area to reduce any swelling.
Keep applying ice while recovering at home for no more than 10 minutes at a time.
Get toothache relief from prescribed or over-the-counter pain relievers recommended by your dentist.
Make sure to avoid rinsing or spitting for about six hours after the extraction to prevent dislodging the clot.
After six hours, rinse your mouth gently with warm saltwater to prevent infection.
Keep your head elevated on pillows while resting to prevent any bleeding.
Do not drink from a straw for the first 24 hours.
Eat only soft foods the day after the extraction. Add solid foods as you recover.
Continue to brush and floss your teeth, but avoid putting pressure on the tooth extraction site to prevent infection.
To get the dental care you deserve from an affordable dentist in Baltimore, call Dental One Associates of Maryland today at or make an appointment.
Dental One Associates offers affordable family dentistry and gentle, compassionate dental care in Baltimore. With 12 affiliated practices throughout Maryland, our offices are conveniently located with extended hours to meet your needs. At Dental One Associates of Maryland, we provide most dental services, from basic preventative care and general dentistry to specialized procedures and complete dental reconstruction. We accept most dental insurance plans and offer affordable financial solutions for any budget. Patient satisfaction is our top priority and we strive to provide the exceptional, affordable dental care and personal touch that lead to lasting relationships. A smiling patient is our greatest reward and we look forward to keeping those smiles healthy, beautiful, and bright. Discover an affordable dentist who truly cares at Dental One Associates of Maryland.