Posted under:
General
Posted on: March 29, 2015
Periodontal Disease – A Preventable Cause of Tooth Loss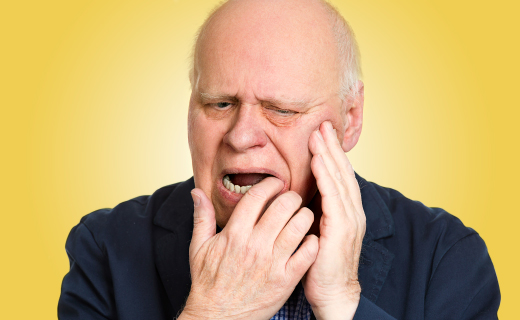 If your dentist informs you that you have an early stage of periodontal disease, it's time to take your oral hygiene seriously. Periodontal or gum disease is an inflammation and infection of the gums and supporting tissues that hold your teeth in position. If treated in its early stages, the problem is almost always reversible. Because there are often no early symptoms, you may not be aware that you have gum disease, but your dentist can spot it easily. If it's not treated and it progresses, the connective tissues and bone become involved. Unfortunately, tooth loss often follows.
Keeping Gingivitis From Progressing to Periodontitis 


Gum infection is usually related to poor oral hygiene habits. If you don't clean your teeth, a sticky film called plaque builds up on them. Eventually, it hardens to form tartar that only your dentist or dental hygienist can remove. The bacteria contained in plaque and tartar irritates and inflames gums. Your dentist refers to this mild stage as gingivitis. Gingivitis does not involve any loss of soft tissue or supportive bone, and is often reversible through good oral care. If left untreated, gingivitis advances to the more serious condition known as periodontitis. Once it reaches this stage, your gums begin to pull away from your teeth and form pockets that fill with infection. Eventually, the body's immune response and bacterial toxins start to break down and destroy the bone and connective tissue. As periodontitis and the loss of supporting tissues progresses, teeth loosen and fall out or require extraction.
Gum Disease Is Not a Result of Normal Aging
Periodontal disease doesn't have to be an inevitable part of your golden years; most gum disease is preventable with thorough twice-daily brushing, flossing, regular dental appointments, and professional cleanings. To detect and treat gum problems before they become serious, visit your dentist in Baltimore regularly.
To learn about our family dentistry practice in Baltimore, call Dental One Associates of Maryland today at or make an appointment.
Dental One Associates offers affordable family dentistry and gentle, compassionate dental care in Baltimore. With 12 affiliated practices throughout Maryland, our offices are conveniently located with extended hours to meet your needs. At Dental One Associates of Maryland, we provide most dental services, from basic preventative care and general dentistry to specialized procedures and complete dental reconstruction. We accept most dental insurance plans and offer affordable financial solutions for any budget. Patient satisfaction is our top priority and we strive to provide the exceptional, affordable dental care and personal touch that lead to lasting relationships. A smiling patient is our greatest reward and we look forward to keeping those smiles healthy, beautiful, and bright. Discover an affordable dentist who truly cares at Dental One Associates of Maryland.