Making the Most of your Visit to the Dentist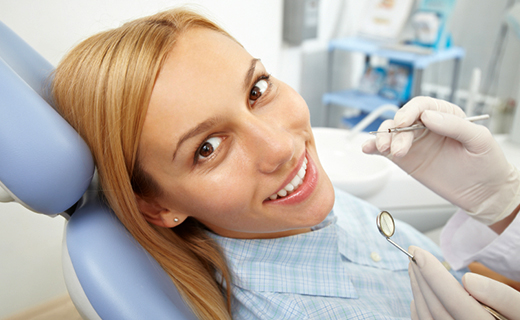 Trips to the dentist should be about more than just getting your teeth cleaned or a cavity filled. Your dental care team can provide you with the information and tools to optimally care for your teeth all year long. However, to maximize your oral health, you have to communicate effectively with your dental care team, giving them all the information necessary to build a dental care plan specific to your medical history, current medications, and even diseases or conditions like arthritis that can impact your basic oral care at home. Find an affordable dentist and use these expert tips to ensure that your next visit will improve your oral health between every appointment:
Communicate with Your Dentist
The better you communicate what is happening with your oral health, the better your dentist can care for you. Write down any questions or concerns you have and take the list with you to the dentist. If you have experienced any of the following, tell your dental care professional:
Bleeding gums when you brush. Bleeding gums is an early sign of gum disease.  Don't neglect to tell your dentist—early treatment can save your teeth and gums.
Mouth sores that won't heal. One of the first signs of oral cancer is a mouth sore that doesn't heal. Early detection is the surest way to get effective treatment and protect your health.
Tooth sensitivity.  Sensitive teeth are caused by exposed nerves, leading to uncomfortable sensations. Treatments are available to reduce discomfort or repair damaged teeth as needed. Tooth sensitivity is also a sign of cracked teeth, broken fillings, or cavities.
Problems with brushing or flossing. Broken teeth, sensitive gums, leaky fillings, and even arthritis can affect your ability to properly care for your teeth. If you are having difficulty with basic dental care, such as brushing and flossing, tell your dentist.
Grinding your teeth or clenching your jaw. Grinding your teeth or clenching your jaw is a habit typical to some people's sleep patterns. It can cause the protective enamel of the teeth to wear down, leading to long-term damage. Talk to your dentist if you grind your teeth or clench your jaw—there are solutions.
Share Your Medical History with Your Dentist
Make sure your dentist is aware of past and present health conditions and any disease that you may be struggling with, since many diseases can impact your oral health.
List Your Medications and Supplements
Certain medications, vitamins, and supplements can have side effects that may impact your dental care. Make a list of all your medications, vitamins and supplements—prescriptions and over-the-counter—so your dentist can help you adjust your dental care plan to suit your needs.
Improve your Dental Care
There is always room for improvement. Ask your dentist about what you can do to better care for your dental health between visits.
Include Dental Care in Your Budget
You found an affordable dentist, but when the budget gets tight, you still may be tempted to skip a visit or two. Skipping dental care visits is not the best way to save money on your dental care. Instead, talk your dental team about affordable dental options and payment options that may be available.
To get the dental care you deserve from an affordable dentist in Baltimore, call Dental One Associates of Maryland today at or make an appointment.
Dental One Associates offers affordable family dentistry and gentle, compassionate dental care in Baltimore. With 11 affiliated practices throughout Maryland, our offices are conveniently located with extended hours to meet your needs. At Dental One Associates of Maryland, we provide most dental services, from basic preventative care and general dentistry to specialized procedures and complete dental reconstruction. We accept most dental insurance plans and offer affordable financial solutions for any budget. Patient satisfaction is our top priority and we strive to provide the exceptional, affordable dental care and personal touch that lead to lasting relationships. A smiling patient is our greatest reward and we look forward to keeping those smiles healthy, beautiful, and bright. Discover an affordable dentist who truly cares at Dental One Associates of Maryland.