Key Nutrients for Healthy Teeth and Gums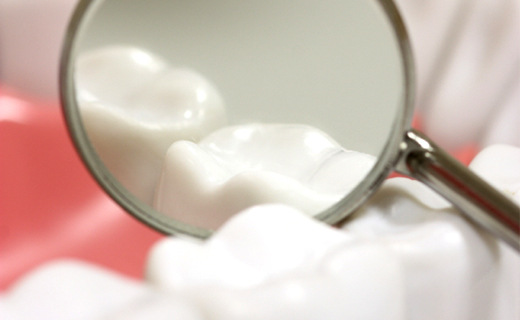 If you think that the key to healthy teeth and gums is simply a matter of daily brushing and flossing, think again. Family dentistry specialists will tell you that diet matters to your dental care, too, and it's not just about what you shouldn't eat, but what you should eat. There are specific nutrients that can enrich your oral hygiene, protecting your teeth and gums from an onslaught of bacteria and decay. Calcium and vitamins C and D are essential to a healthy mouth. But, do you know which foods are rich in these nutrients? Use this list to know the best foods for oral health and understand the benefits of increasing your intake.
Calcium and Vitamin D. Calcium and vitamin D work hand in hand to protect your teeth and bones. Without sufficient levels of calcium and vitamin D, your teeth will suffer. Consuming a diet rich in foods, such as yogurt, milk, cheese, kale, broccoli, wild salmon, herring, and eggs (with the yolk) will ensure that you get a balance of calcium and vitamin D to maintain the integrity of your bones and teeth. For some individuals, supplements may be necessary to reach adequate levels.
Vitamin C. Vitamin C is vital to keeping gums healthy. It strengthens blood vessels and the connective tissue that maintains the stronghold between your teeth and your jawbone. Vitamin C is among the most powerful antioxidants available—it helps reduce inflammation, a major contributor to the gum disease, gingivitis. Consuming a diet high in vitamin C-rich produce can lower your risk of gum disease. Vitamin C is found in a number of foods, including strawberries, pineapple, kohlrabi, papaya, lemons and lemon juice, broccoli, kale, Brussels sprouts, kidney beans, kiwi, cantaloupe, cauliflower, cabbage, just to name a few. However, heat destroys vitamin C, so make sure you vary your preparation methods to get the most out of the nutrient-rich foods.
Water. Your body is 60% water, so it should come as no surprise that drinking plenty of it can help reduce plaque build-up and the development of tartar. Water helps wash away excess food debris that can get trapped in the teeth and maintains high levels of saliva in the mouth, which offers that protective effect. This is also why dry mouth needs to be carefully discussed and addressed with a family dentistry expert.
Green Tea. If you are easily bored with the thought of sipping on plain water all day, consider drinking unsweetened herbal green tea. Antioxidants found in green tea, known as catechins, inhibit the growth of bacteria that initiate periodontal disease and break down gum tissue.
Protecting your teeth for a lifetime isn't just about routine visits to an affordable dentist in Baltimore or brushing and flossing daily, your diet matters, too. A diet rich in a variety of fruits and vegetables and low in excess sugar and starchy carbohydrates can protect your overall health, including and especially your teeth and gums.
To learn more about family dentistry from an affordable dentist in Baltimore, call Dental One Associates of Maryland today at or make an appointment.
Dental One Associates offers affordable family dentistry and gentle, compassionate dental care in Baltimore. With 11 affiliated practices throughout Maryland, our offices are conveniently located with extended hours to meet your needs. At Dental One Associates of Maryland, we provide most dental services, from basic preventative care and general dentistry to specialized procedures and complete dental reconstruction. We accept most dental insurance plans and offer affordable financial solutions for any budget. Patient satisfaction is our top priority and we strive to provide the exceptional, affordable dental care and personal touch that lead to lasting relationships. A smiling patient is our greatest reward and we look forward to keeping those smiles healthy, beautiful, and bright. Discover an affordable dentist who truly cares at Dental One Associates of Maryland.