Posted under:
General
Posted on: October 11, 2015
How to Treat and Beat Sensitive Teeth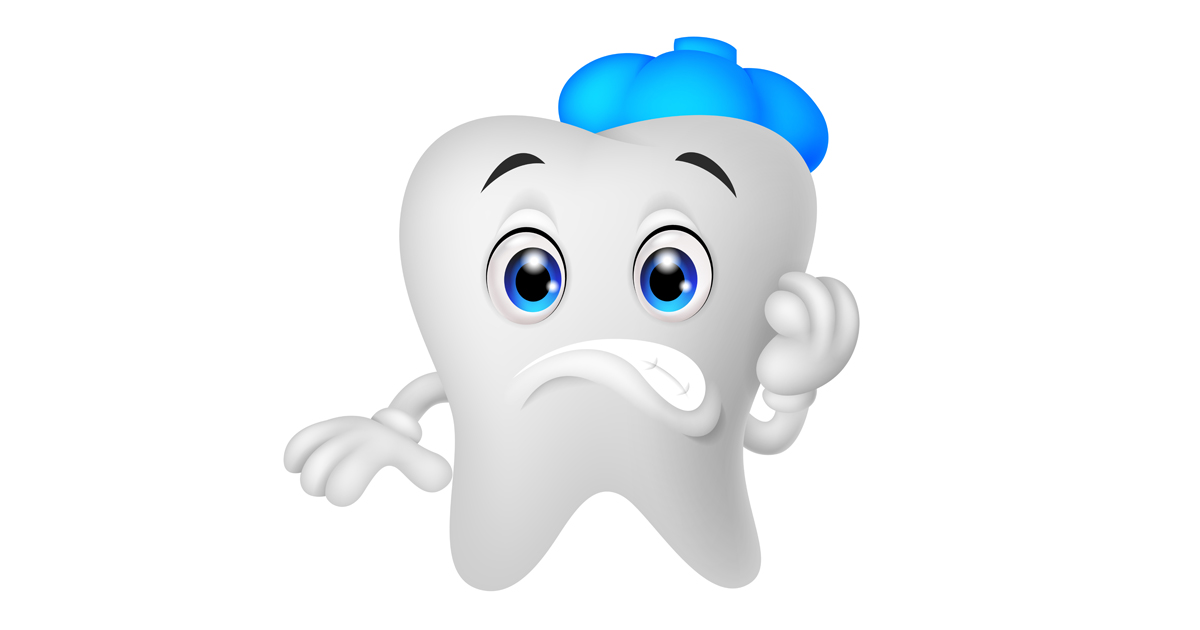 Millions of adults suffer from sensitive teeth. Fortunately, many have also found relief. To understand teeth sensitivity and ease your endless ache, check out the following expert dental care advice.
Let's Talk About Teeth Sensitivity
If you suffer from sensitive teeth, you're very familiar with the sharp, shooting pains you feel when having foods and drinks that are hot, cold, sweet, or sour. You also know that sensitivity can suddenly strike when you brush your teeth or breathe in cold air. Some people only experience this pain occasionally, but many face sensitive teeth every day of their lives.
The Root of the Piercing Problem
Beneath the tooth enamel, lies a layer called dentin. The dentin leads directly to the nerves of the tooth. When your tooth's protective enamel thins and your gums begin to recede, the dentin becomes exposed and makes your tooth more sensitive because anything that touches the delicate dentin will trigger the nerve and produce pain. There are many reasons why your tooth enamel and gums would wear away and leave you with sensitive teeth, including:
Harsh tooth brushing that erodes tooth enamel and causes gums to recede
Abrasive toothpastes and mouth rinses that wear down enamel
Tooth decay
Gum disease
Receding gums
Teeth grinding and clenching, which harms tooth enamel
Age, with adults struggling with sensitive teeth more often
Teeth whitening
Recent dental care procedures
Soothe and Stop Sensitive Teeth
The way to treat teeth sensitivity is to see a dental care professional who can offer you reasons and remedies. Your problem may indicate an underlying medical concern that requires immediate treatment, but usually it's simply an issue that can be addressed with better dental care. Your dentist may offer you some advanced in-office procedures to protect or strengthen your tooth enamel, but patients are typically advised to follow these steps at home:
Avoid brushing too hard
Use a soft-bristled toothbrush
Brush your teeth with a special, desensitizing toothpaste
Practice proper dental care at home
Visit your dentist regularly for check-ups and cleanings to help prevent future problems
To learn about our family dentistry practice in Baltimore, call Dental One Associates of Maryland today at or make an appointment.
Dental One Associates offers affordable family dentistry and gentle, compassionate dental care in Baltimore. With 12 affiliated practices throughout Maryland, our offices are conveniently located with extended hours to meet your needs. At Dental One Associates of Maryland, we provide most dental services, from basic preventative care and general dentistry to specialized procedures and complete dental reconstruction. We accept most dental insurance plans and offer affordable financial solutions for any budget. Patient satisfaction is our top priority and we strive to provide the exceptional, affordable dental care and personal touch that lead to lasting relationships. A smiling patient is our greatest reward and we look forward to keeping those smiles healthy, beautiful, and bright. Discover an affordable dentist who truly cares at Dental One Associates of Maryland.