How Pediatric Dental Care Addresses Children's Dental Health Concerns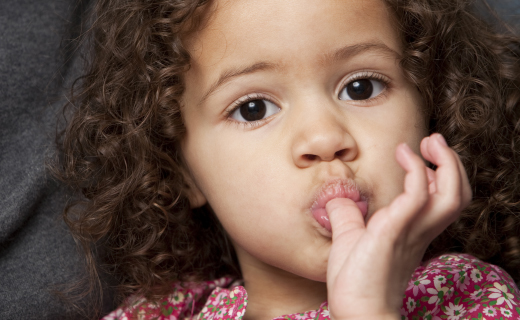 If you just had a baby, you have many new things to learn and experience as your child grows. Several of them relate to dental health and development. Providing good pediatric dental care for your child is critical for ensuring future oral health. Pediatric dentists are skilled and experienced in working with children, and they know how to detect problems early, so your child won't have to suffer unnecessary tooth pain and other symptoms. Being informed can help you work with kids dentists to achieve the best results, so it's wise to review the following common pediatric dental concerns.
Thumb Sucking: According to kids dentists, most children stop sucking their thumbs by the age of four. If it continues after age four, consult your pediatric dentist. 


Baby Bottle Tooth Decay: To avoid early tooth decay related to extensive bottle use, wipe your baby's gums with clean gauze after each feeding to remove plaque. Fill bottles with only formula or breast milk; avoid feeding juice, soda, or other sugary drinks in a bottle, and don't let your baby sleep with a bottle.
Emergency Pediatric Dental Care: A dental accident or emergency situation can arise when you least expect it. Always have contact information for kids dentists available, and call or visit one immediately when a dental injury or other emergency occurs. If your child's tooth becomes knocked out, try to place it back into the socket. If you can't, store it in milk, and call the dentist immediately.
Space Maintainers: Pediatric dentists use space maintainers to hold open a space for a permanent tooth when a baby tooth is lost prematurely. 


Tooth Sealants: Dental sealants are products that pediatric dentists apply to the chewing surfaces of molars to prevent cavities in vulnerable teeth. The process is quick and painless.
Malocclusion and Braces: Problems with how the teeth fit together, also called malocclusion, are typically treated by a pediatric dental care specialist called an orthodontist. If your child needs braces because of crooked teeth or other developmental problems, your dentist can provide a referral.
Mouth Guards: Mouth guards prevent serious injuries like broken teeth and jaw fractures. If your child participates in sports, ask your dentist about custom mouth guards.
To learn about our family dentistry practice in Baltimore, call Dental One Associates of Maryland today at or make an appointment.
Dental One Associates offers affordable family dentistry and gentle, compassionate dental care in Baltimore. With 12 affiliated practices throughout Maryland, our offices are conveniently located with extended hours to meet your needs. At Dental One Associates of Maryland, we provide most dental services, from basic preventative care and general dentistry to specialized procedures and complete dental reconstruction. We accept most dental insurance plans and offer affordable financial solutions for any budget. Patient satisfaction is our top priority and we strive to provide the exceptional, affordable dental care and personal touch that lead to lasting relationships. A smiling patient is our greatest reward and we look forward to keeping those smiles healthy, beautiful, and bright. Discover an affordable dentist who truly cares at Dental One Associates of Maryland.