Helpful Dental Care Tips for Teens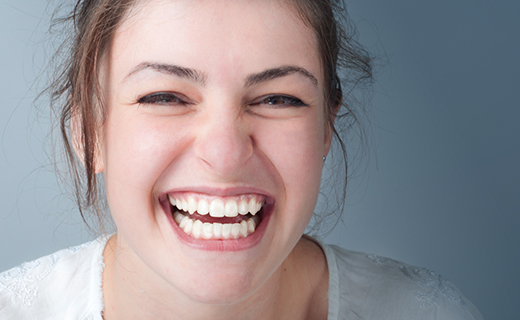 Teens always seem to be busy. Unfortunately, sometimes this means they don't spend enough time focusing on dental care. Appearance is important to most teens, so taking care of their teeth and gums properly is essential for their self-esteem, as well as their health. Gum disease and cavities are common in teenagers, but consistent dental care habits can help prevent these problems. Here are some practical tips for teens to incorporate into their hectic schedules.
Form a Solid Routine
Safeguarding oral health requires consistency. Teens should brush twice daily and floss every day; this dental care regimen will prevent plaque buildup that leads to tooth decay and gum disease. Teens who wear braces or other orthodontic devices may need to brush after every meal and use special floss to effectively clean around brackets and wires. Keeping a small dental care kit in lockers or backpacks can be helpful. In addition to home care, regular visits to a family dentistry office and professional dental cleanings are essential.
Protect Teeth During Sports
Vigorous activities increase the risk of accidental injuries such as chipped teeth, split lips, and even tooth loss. Teens who are active in sports should protect their teeth with mouth guards. Protection is especially important for those who wear braces and other orthodontic devices. Night guards can prevent injuries from braces that occur during sleep.
Practice Healthy Eating Habits
Teens love carbohydrate-based snacks and sugary drinks, but these choices aren't good for their teeth. They create the perfect environment for plaque formation that leads to serious dental issues. It's best to limit consumption of unhealthy snacks and drinks, and replace them with crunchy fruits and vegetables and plain water. When they do eat junk foods, teens should brush their teeth immediately afterwards.
Don't Use Tobacco
Most long-term tobacco users started in their teens. Smoking and chewing tobacco have a number of serious health consequences such as various cancers, birth defects, cardiovascular problems, and emphysema. It can also cause tooth stains, tartar buildup, and bad breath after short-term use. After many years, tobacco habits are difficult to break, so it's best to never start. For more teen dental care tips, talk to an affordable dentist in Baltimore.
To learn about our family dentistry practice in Baltimore, call Dental One Associates of Maryland today at or make an appointment.
Dental One Associates offers affordable family dentistry and gentle, compassionate dental care in Baltimore. With 11 affiliated practices throughout Maryland, our offices are conveniently located with extended hours to meet your needs. At Dental One Associates of Maryland, we provide most dental services, from basic preventative care and general dentistry to specialized procedures and complete dental reconstruction. We accept most dental insurance plans and offer affordable financial solutions for any budget. Patient satisfaction is our top priority and we strive to provide the exceptional, affordable dental care and personal touch that lead to lasting relationships. A smiling patient is our greatest reward and we look forward to keeping those smiles healthy, beautiful, and bright. Discover an affordable dentist who truly cares at Dental One Associates of Maryland.