Getting the Facts About Dental Braces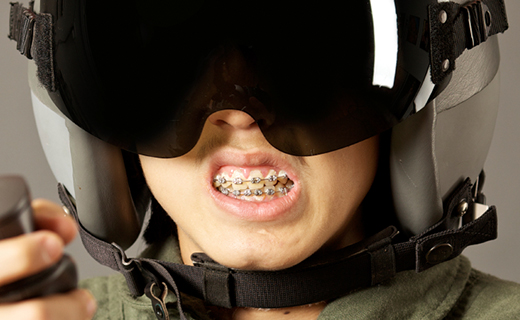 When your teeth are crooked or your bite is misaligned, braces may be the solution you need, whether you are 16 or 60. Orthodontists can provide patients with a wide array of treatment options including traditional braces that can have a smile looking its best in a surprisingly short period of time.
Dental braces are effective because they apply constant, slow pressure over time to the teeth, helping them move in the desired direction. Braces are comprised of brackets attached to the tooth front, spacers, arch wires, ties, tubes, tiny rubber bands, and sometimes springs. Among the types of dental braces available are new "mini-braces" that are good solutions for some patients, as well as a straightening method that employs removable retainers made of plastic. Your orthodontist will recommend the best solution for your specific situation.
How long braces will need to be worn depends greatly on how serious your crowding or bite problems are and the types of dental braces you have. Generally speaking, however, the average period of time is between one and three years. Once the braces have been removed, you will likely need to wear a retainer for a significant amount of time, primarily at night, to ensure that the newly straightened teeth settle properly into their permanent positions.
Monthly visits to the orthodontist for adjustments and general check-ups will be needed while you are wearing your braces. Patients who play sports can continue to do so without worry, as long as they wear an appropriate mouth guard to prevent damage to the braces.
While orthodontic treatments can be relatively expensive, with some braces costing between $1,800 and $5,500, there are insurance carriers that do provide partial coverage for these treatments, and it is wise to inquire with your provider to see if you may be eligible for assistance that can put affordable braces within your reach.
To get the dental care you deserve from an affordable dentist in Baltimore, call Dental One Associates of Maryland today at or make an appointment.
Dental One Associates offers affordable family dentistry and gentle, compassionate dental care in Baltimore. With 12 affiliated practices throughout Maryland, our offices are conveniently located with extended hours to meet your needs. At Dental One Associates of Maryland, we provide most dental services, from basic preventative care and general dentistry to specialized procedures and complete dental reconstruction. We accept most dental insurance plans and offer affordable financial solutions for any budget. Patient satisfaction is our top priority and we strive to provide the exceptional, affordable dental care and personal touch that lead to lasting relationships. A smiling patient is our greatest reward and we look forward to keeping those smiles healthy, beautiful, and bright. Discover an affordable dentist who truly cares at Dental One Associates of Maryland.