Posted under:
General
Posted on: June 22, 2016
Discover the Children's Cavity Protection of Dental Sealants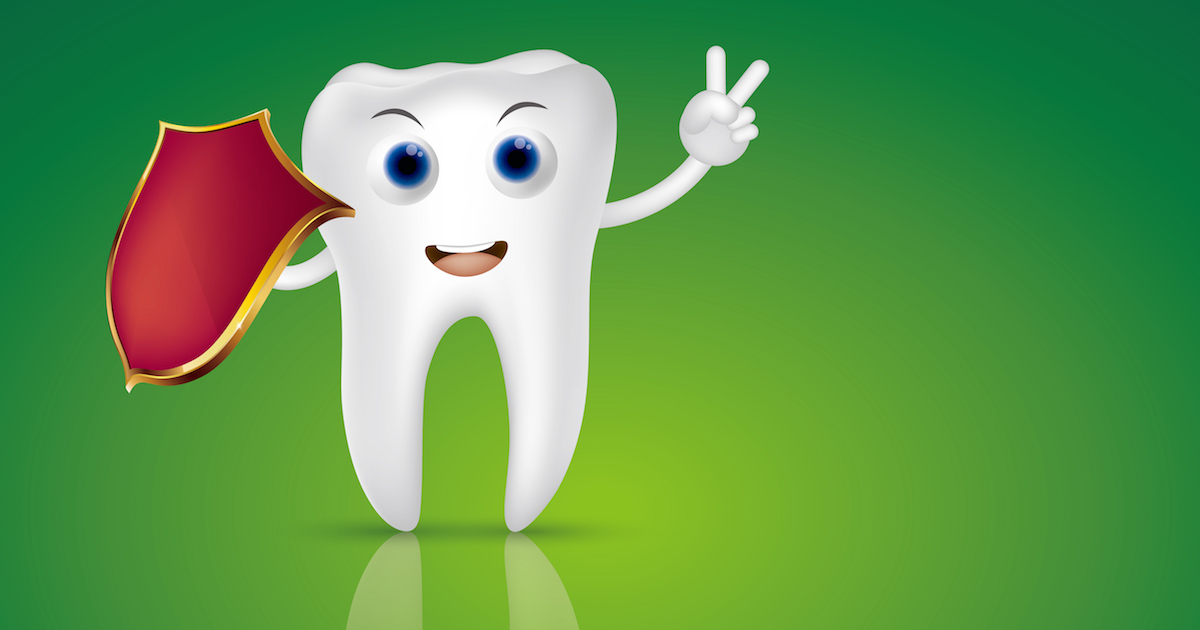 What's one of the best ways to protect kids from cavities? It's dental sealants. See how these dental wonders can ward off the worry of cavities.
The Proven Protection of Dental Sealants
Cavities are extremely common in children, but you can protect your child from this dental decay by getting them dental sealants. Research repeatedly shows these tooth sealants are proven to be powerful, safe, and effective for kids of all ages. This has made them a popular and preferable treatment for practically every pediatric dentist in Baltimore. Dental sealants are protective coatings that are applied to the chewing surfaces of molars. They fill in all the crevices of a tooth to form a very strong barrier against bacteria and cavities. According to family dentistry experts, these tooth sealants are most effective when they are applied as soon as teeth emerge.
No Pain, All Gain
The procedure for getting dental sealants is extremely fast and completely painless. See, these tooth sealants are quickly painted on teeth by either a pediatric dentist in Baltimore or a dental hygienist. There is no drilling, no pain, and no stress for your child. Getting dental sealants is one of the easiest dental procedures a child can have at a family dentistry practice. Just a few moments in a dental chair can give a child years and years of excellent cavity protection.
6 Ways to Keep Cavities Away
Tooth sealants offer outstanding cavity protection, but you still need to develop healthy oral hygiene habits in children to protect their teeth for a lifetime. Teach your child to take care of their teeth in these six simple ways:
Daily brushing and flossing after every meal, with children over age two starting to brush their own teeth with parental supervision.
Brushing with a small, soft-bristled toothbrush with a pea-sized amount of toothpaste.
Regular check-ups and cleanings at a family dentistry practice.
Eating a healthy, balanced diet to help bodies and teeth properly develop.
Limiting sugary, sticky, and starchy snacks that expose teeth to excessive sugar.
Getting an adequate amount of calcium from high-calcium foods like milk, cheese, and yogurt.
To learn about our family dentistry practice in Baltimore, call Dental One Associates of Maryland today at or make an appointment.
Dental One Associates offers affordable family dentistry and gentle, compassionate dental care in Baltimore. With 12 affiliated practices throughout Maryland, our offices are conveniently located with extended hours to meet your needs. At Dental One Associates of Maryland, we provide most dental services, from basic preventative care and general dentistry to specialized procedures and complete dental reconstruction. We accept most dental insurance plans and offer affordable financial solutions for any budget. Patient satisfaction is our top priority and we strive to provide the exceptional, affordable dental care and personal touch that lead to lasting relationships. A smiling patient is our greatest reward and we look forward to keeping those smiles healthy, beautiful, and bright. Discover an affordable dentist who truly cares at Dental One Associates of Maryland.