Diagnosing Wisdom Teeth Issues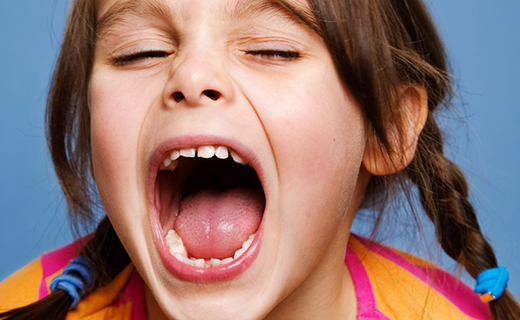 If you have been struggling with wisdom teeth pain or fear that your wisdom teeth may become a problem, talk to your dentist. Wisdom teeth removal is a common necessity—more than 85 percent of adults have to have their wisdom teeth removed at some point in their lives. They can cause problems for many people—infections, misalignment of teeth, and intense wisdom teeth pain. The sooner you get help, the easier the procedure and recovery process will be. Even if you aren't having trouble, ask your dentist to monitor the position of your wisdom teeth. He or she can routinely view the teeth under the gum line and let you know as soon as you should take action to protect your health.
3 Facts about Wisdom Tooth Removal
1. It is a common belief among many oral surgeons that impacted wisdom teeth should be removed by the age of 20 to prohibit further complications. As you age, the surgery becomes more difficult, making the risk greater and recovery more intensive.
2. There are a number of dentists who believe wisdom teeth should remain in place until at least the age of 30, unless they are causing the patient problems.
3. There is no concrete evidence in favor of or staunchly against preventive wisdom teeth removal. The hypothesis in either direction is difficult to prove.
If you have diseased, impacted wisdom teeth, or wisdom teeth pain, they should be removed. The procedure can be performed by your family dentist in some cases, or you may be referred to an oral surgeon.
Your dentist can help advise you about your specific needs and if wisdom teeth removal is essential to your long-term health. You and your dentist may consider several factors:
Do you have fully or partially impacted wisdom teeth?
Are you experiencing wisdom teeth pain?
Are you suffering from other medical conditions that could affect surgery or increase risk of infection?
What is the state of your oral hygiene?
Symptoms of Wisdom Teeth Complications
Some people may not experience any pain or discomfort, despite complications with their wisdom teeth. These signs and symptoms, while sometimes subtle, can let you know when it might be time to talk to your dentist about wisdom teeth removal:
Stiffness of the jaw or pain around the area of the wisdom teeth
Irritation or pain from a tooth emerging at an awkward angle and rubbing against your cheek, tongue, or mouth.
Development of an infection where a partially impacted wisdom tooth may have emerged
Teeth begin to shift due to crowding in the mouth
Development of tooth decay or gum disease due to inability to clean teeth properly due to hard to reach areas
To learn about our family dentistry practice in Baltimore, call Dental One Associates of Maryland today at or make an appointment.
Dental One Associates offers affordable family dentistry and gentle, compassionate dental care in Baltimore. With 11 affiliated practices throughout Maryland, our offices are conveniently located with extended hours to meet your needs. At Dental One Associates of Maryland, we provide most dental services, from basic preventative care and general dentistry to specialized procedures and complete dental reconstruction. We accept most dental insurance plans and offer affordable financial solutions for any budget. Patient satisfaction is our top priority and we strive to provide the exceptional, affordable dental care and personal touch that lead to lasting relationships. A smiling patient is our greatest reward and we look forward to keeping those smiles healthy, beautiful, and bright. Discover an affordable dentist who truly cares at Dental One Associates of Maryland.