Dental Care Never Tasted So Good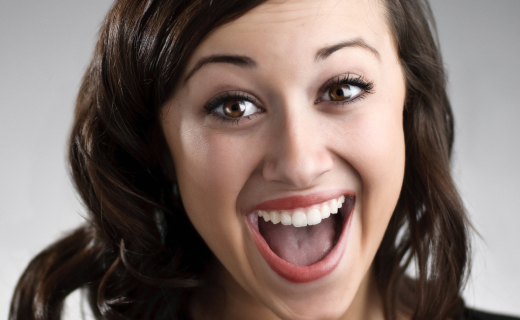 A healthy diet can do so much more than keep your weight under control and protect you from whole-body diseases—it can also ensure that your teeth remain healthy and beautiful for a lifetime. Family dentistry experts confirm that a balanced diet, rich in foods that help protect the teeth from tooth decay and gum disease are essential to long-term dental care. You should still visit an affordable dentist on a routine basis and practice daily dental care. But, in addition to brushing and flossing, be sure to add teeth-friendly foods into your weekly meal plans.
Green tea. The benefits of green tea date back to ancient times. It is shown to have properties that can improve metabolism, extend the lifespan, and ward off disease, but green tea can also protect your pearly whites. Green tea, made with fluoridated water, offers additional mineral protection to strengthen tooth enamel. Green tea is also rich in catechin polyphenols, compounds known to be effective at killing bacteria responsible for gum disease and tooth decay. One study out of Japan found that men who drank at least one cup of green tea a day were 19 percent less likely to lose teeth than those who did not drink green tea.
Wine and cheese. Red wine is also a rich source of polyphenols that can help fight tooth decay. However, the red color has also been known to leave stains on the teeth. But, have a little cheese with your wine and you can effectively neutralize acids and produce beneficial saliva. Regular consumption of cheese has been shown reduce tooth enamel damage by as much as 71 percent compared to non-cheese eaters, in one study.
More cheese, please. "Behold the power of cheese," is an apt slogan for the almost superfood. Cheese can also be beneficial to the teeth thanks to the calcium content. Calcium helps build strong teeth. Other healthy and teeth-friendly sources of calcium include canned salmon or sardines, dark leafy green vegetables, low-fat dairy, almonds, Brazil nuts, and sunflower seeds.
Dark chocolate. What finishes off a delightful pairing of wine and cheese better than chocolate? Dark chocolate has been shown to have protective properties that rival fluoride.  Probably because like red wine and green tea, dark chocolate is another rich source of polyphenols. Just be sure to choose brands that are 100 percent cacao to reap the benefits.
Vitamin and mineral rich foods, low in sugar are your best options for protecting your teeth while eating. And, remember that even with these healthy food choices, proper dental care, including brushing after every meal, and making regular visits to your family dentistry practitioner are still very healthy habits.
To get the dental care you deserve from an affordable dentist in Baltimore, call Dental One Associates of Maryland today at or make an appointment.
Dental One Associates offers affordable family dentistry and gentle, compassionate dental care in Baltimore. With 11 affiliated practices throughout Maryland, our offices are conveniently located with extended hours to meet your needs. At Dental One Associates of Maryland, we provide most dental services, from basic preventative care and general dentistry to specialized procedures and complete dental reconstruction. We accept most dental insurance plans and offer affordable financial solutions for any budget. Patient satisfaction is our top priority and we strive to provide the exceptional, affordable dental care and personal touch that lead to lasting relationships. A smiling patient is our greatest reward and we look forward to keeping those smiles healthy, beautiful, and bright. Discover an affordable dentist who truly cares at Dental One Associates of Maryland.