A Dental Crown Can Save a Smile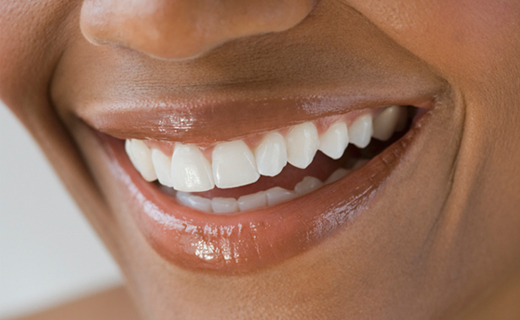 Every tooth is made up of a root and a clinical crown. The root reaches deep into the jaw and serves as an anchor. A clinical crown sits on top of the root and makes up the visible portion of the tooth seen above the lower gum line and below the upper gum line. A dental crown is a man-made covering that is cemented into place over the top of the clinical or natural crown. It conceals, protects and strengthens the underlying tooth. Dental crowns are used to correct both the appearance and function of damaged teeth.
A tooth may require a crown when a large filling weakens its structural integrity. Crowns are also necessary after root canal treatment because the tooth is left hollow and prone to fracture. A crown may also relieve pain caused by serious tooth fractures or restore a tooth with a broken cusp. Dental crowns can correct unsightly discoloration and make inappropriately shaped or sized teeth look more natural. They are also used in making dental bridges and to cover implants.
There are different types of dental crowns, made from a variety of materials, including porcelain, ceramic, composite resin, gold or metal alloys, stainless steel, zirconia or a combination of several different materials. All types have pros and cons, but a typical crown will last between 10 and 20 years with proper oral care and maintenance.
Ceramic or porcelain crowns are often preferred for their natural appearance. Some dentists can make same-day ceramic crowns in the office while the patient waits. Stainless steel crowns are typically used to cover children's baby teeth. Traditional gold dental crowns are popular for their durability, and they are ideal in cases where less modification of the natural tooth is desired.
Before preparing and placing the crown, the tooth is numbed with a local anesthetic injection, so no pain is felt during the process. Patients may experience minimal pain, sensitivity or soreness in the tooth and surrounding gums for a short period of time following the procedure.
To get the dental care you deserve from an affordable dentist in Baltimore, call Dental One Associates of Maryland today at or make an appointment.
Dental One Associates offers affordable family dentistry and gentle, compassionate dental care in Baltimore. With 11 affiliated practices throughout Maryland, our offices are conveniently located with extended hours to meet your needs. At Dental One Associates of Maryland, we provide most dental services, from basic preventative care and general dentistry to specialized procedures and complete dental reconstruction. We accept most dental insurance plans and offer affordable financial solutions for any budget. Patient satisfaction is our top priority and we strive to provide the exceptional, affordable dental care and personal touch that lead to lasting relationships. A smiling patient is our greatest reward and we look forward to keeping those smiles healthy, beautiful, and bright. Discover an affordable dentist who truly cares at Dental One Associates of Maryland.