9 Tips for Cavity Prevention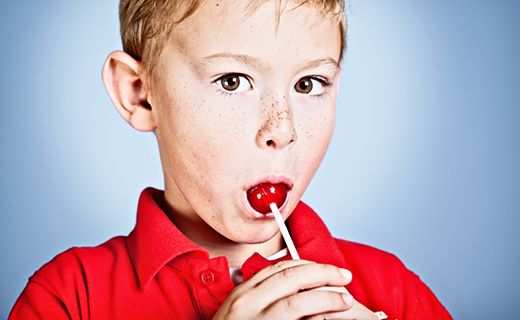 Skipping a tooth brushing every now and then seems like no big deal— it's not like your teeth are going to fall out. While it may be true that your teeth won't fall out any time soon, skipping out on good dental care habits, like brushing twice daily, can increase your risk for disease and if you get really lazy about it, eventually your teeth could fall out. Perhaps, "fall out" is a bit strong, but tooth decay and gum disease can occur with dental care neglect. You can prevent tooth decay and your risk of disease by adhering to basic standards of good dental care and visiting your dentist in Baltimore on a routine basis. Use the following cavity prevention tips to keep your mouth, teeth, and gums, healthy, strong, and beautiful for a lifetime.
1. Brush regularly. You should brush your teeth at least twice a day with fluoride toothpaste for two minutes. Or, for improved care, brush after every meal and snack. If you are unable to brush, at least make an effort to carefully rinse your mouth with water.
2. Use mouthwash. For added protection against tooth decay, use fluoride mouthwash twice daily after brushing.
3. Make dental visits a routine. Professional tooth cleanings and regular oral exams should be scheduled at least every six months. If you are prone to dental issues or have a case that needs more attention your family dentistry practitioner may recommend more frequent visits.
4. Consider dental sealants. Ask your dentist about sealants. These can seal off grooves and nooks and crannies where food can become easily trapped. This will help in preventing tooth decay and other dental issues. Plus, sealants can last up to ten years with good dental care.
5. Drink some tap water. Most cities have added fluoride to their public water supply, making it a worthy treatment for preventing tooth decay. Not only does tap water help to remineralize the teeth, but drinking water in general promotes saliva production to help rinse away harmful bacteria. Try to mix in some tap water, if you exclusively drink bottled water, to help protect your teeth.
6. Eat tooth-healthy foods. Believe it or not, there are foods that are good for your teeth. Much like a heart-healthy diet reduces your risk of heart disease, certain foods can protect your pearly whites. Foods that protect your teeth include cheese, fresh fruits and vegetables, unsweetened coffee, tea, and sugar-free gum. Each of these foods has specific properties that make them good for your smile.
7. Talk to your dentist. If you aren't sure about all the options available for preventing tooth decay and the onslaught of bacteria and disease, an affordable dentist in Baltimore can make recommendations specific to your needs and help you achieve a forever-beautiful, award-winning smile.
To learn about our family dentistry practice in Baltimore, call Dental One Associates of Maryland today at or make an appointment.
Dental One Associates offers affordable family dentistry and gentle, compassionate dental care in Baltimore. With 11 affiliated practices throughout Maryland, our offices are conveniently located with extended hours to meet your needs. At Dental One Associates of Maryland, we provide most dental services, from basic preventative care and general dentistry to specialized procedures and complete dental reconstruction. We accept most dental insurance plans and offer affordable financial solutions for any budget. Patient satisfaction is our top priority and we strive to provide the exceptional, affordable dental care and personal touch that lead to lasting relationships. A smiling patient is our greatest reward and we look forward to keeping those smiles healthy, beautiful, and bright. Discover an affordable dentist who truly cares at Dental One Associates of Maryland.