8 Ways to Keep Kids Brushing Their Teeth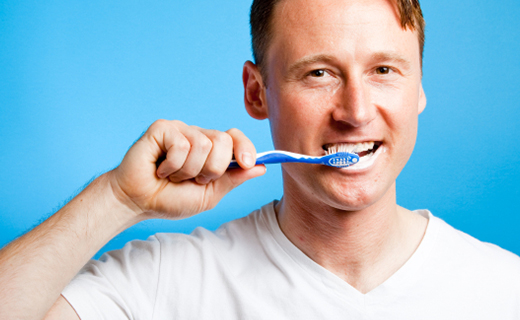 Tooth brushing is one of the first dental habits that children develop and it can set them on a healthy path to good dental care for a lifetime. But making brushing a regular habit isn't always easy because kids can be quite difficult when it comes to daily routines. Luckily, there are some tips and tricks that dentists recommend for helping kids become better brushers. Check out the following eight ideas for helping your kids learn to love to brush.
Start Sooner Rather Than Later – Make it easier for your child to develop good dental care habits by beginning a brushing routine at an early age. Ask an affordable dentist about when to start your child on a regular dental care routine.
Give Your Child Choices – Give your child a sense of control over the tooth brushing experience to help them look forward to it. Let your child choose the types of toothbrush, toothpaste, and floss they like to help them learn to love their dental care routine.
Make Brushing a Ball – Play lively music while your child brushes their teeth. Brush to the beat of a song. Bring a beloved doll or stuffed animal along. Just make the experience easy and enjoyable.
Time It Right – Timing is everything when it comes to developing better brushing habits, so schedule brushing before an activity that your child enjoys, such as story time or bath time.
Reward Their Progress – We all respond to rewards, so treat your child for taking care of their teeth. Create a chart to track how often they brush without a fuss and place a sticker on the chart for each successful experience. Then offer a small reward for getting a certain number of stickers.
Make It Family Fun – Show your child that everybody brushes every day, including you! Schedule special times each day when the family heads to the bathroom to brush together.
Stay on Schedule – Consistency is key to making brushing into a regular routine. It helps your child know what to expect, which decreases their doubt and discomfort.
Practice What Your Preach – Kids learn from their parents' behaviors, so set a good example and practice good dental care in front of your children. Tell them that it's an important part of your day and teach them the proper techniques so they can develop good dental care habits that last throughout their lives.
To learn about our family dentistry practice in Baltimore, call Dental One Associates of Maryland today at or make an appointment.
Dental One Associates offers affordable family dentistry and gentle, compassionate dental care in Baltimore. With 11 affiliated practices throughout Maryland, our offices are conveniently located with extended hours to meet your needs. At Dental One Associates of Maryland, we provide most dental services, from basic preventative care and general dentistry to specialized procedures and complete dental reconstruction. We accept most dental insurance plans and offer affordable financial solutions for any budget. Patient satisfaction is our top priority and we strive to provide the exceptional, affordable dental care and personal touch that lead to lasting relationships. A smiling patient is our greatest reward and we look forward to keeping those smiles healthy, beautiful, and bright. Discover an affordable dentist who truly cares at Dental One Associates of Maryland.